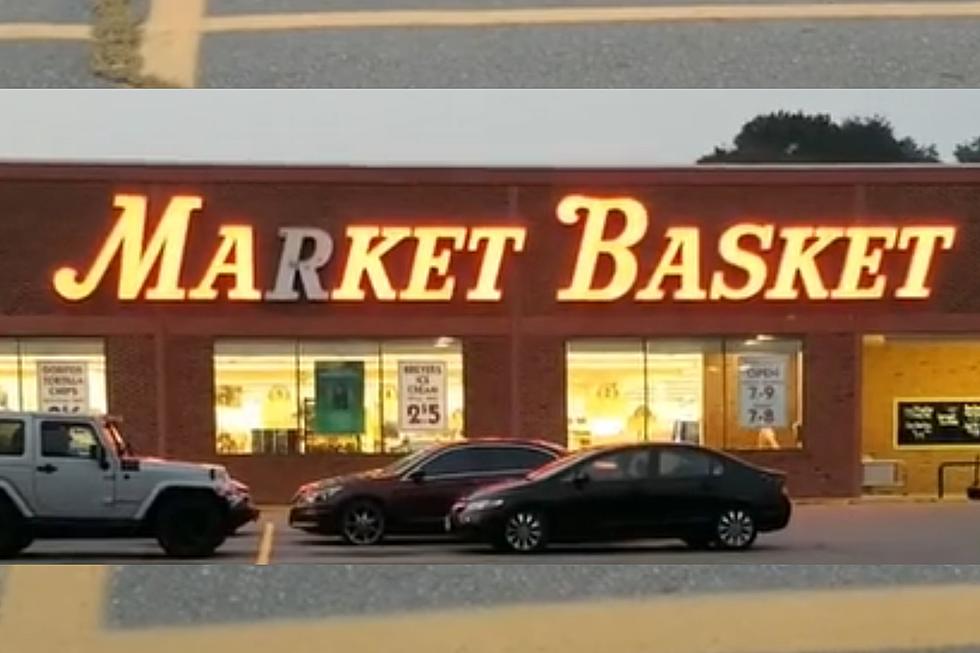 This Haverhill Market Basket Sign Is Wicked Relatable for MA Natives
@bix902 via TikTok
Tell me you're from Massachusetts without actually telling me you're from Massachusetts.
This video filmed outside a Massachusetts Market Basket is going viral after one of its lights went out, which normally wouldn't warrant any sort of notability. But in this case, a single unlit letter just made a trip to the grocery store all-the-more relatable for those born and bred in the Bay State.
Now you may be thinking, How the heck is a Market Basket sign relatable? How does that even work? Well, when the 'R' in Market goes out, the store's name starts looking a whole lot more like it's pronounced by a lot of people across Massachusetts: Mahket Basket.
So where the heck is this Market Basket that's quickly becoming famous in a video that's garnered more than 500 thousand views? Some viewers were quick to recognize the store as their own, the Market Basket in Haverhill's Central Plaza.
And while a lot of commenters chimed in their appreciation for the video, it's possible no one could relate to the missing R more than user @realmarkd.
"My parents are from Rhode Island and decided to name me Mark," @realmarkd wrote. "There's a reason this was on my [For You Page]."
If you haven't trained your own FYP on TikTok yet to give you all the funny Massachusetts content, don't worry; we've got you. Check out this recent video of a dad trying to get directions to Fall River while on a roadtrip. He just can't seem to pronounce the city's name quite right, and Siri's not helping him out in the slightest!
Our Favorite Southcoast Photo Responses to "Tell Us Without Telling Us"
We asked and you answered with some of the most SouthCoast images we could ask for.
30 SouthCoast Things Every Local Should Do at Least Once
Whether you are new to the area or have been living here your entire life, there are lots of local things that can only be experienced on the SouthCoast – and hopefully you've tried them all at least once.
25 Cash-Only SouthCoast Businesses
Here are 25 businesses on the SouthCoast that only accept cash (and sometimes checks), but no credit or debit cards.
More From WFHN-FM/FUN 107