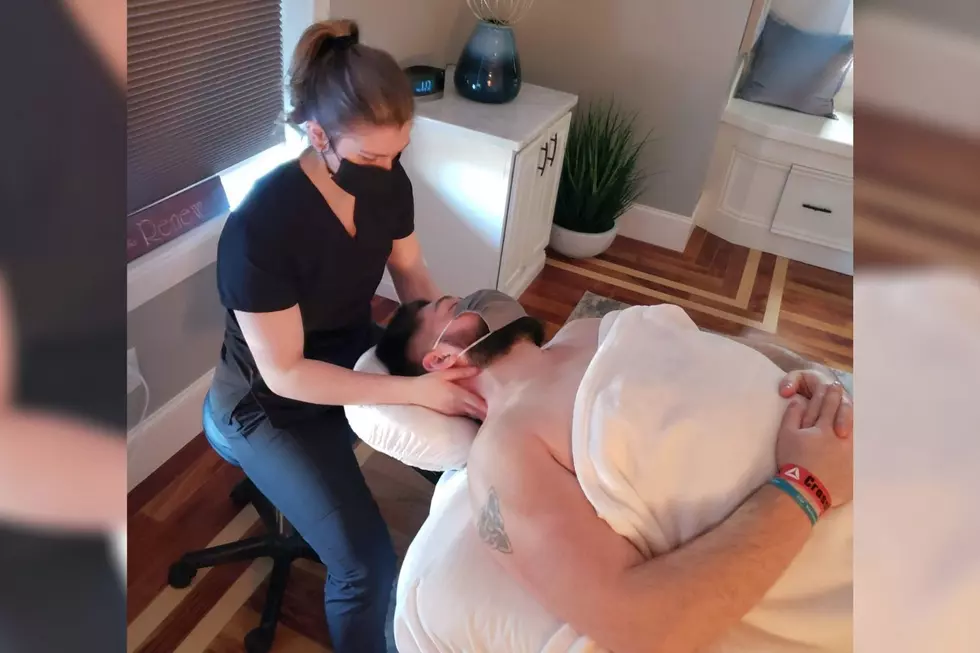 Getting a Deep-Tissue Massage Made Me Realize I Have a Problem
Photo Credit: Stephanie Texeira
I know I'm not alone when I say that deep-tissue massages are very enjoyable.
To some, it might be too much to bear, but I say the more painful the better, so bring on the pain. Lately, I've been seeing a licensed massage therapist who has the strongest hands I've ever encountered. Her name is Brittany Fernandes and as little as she is (compared to me), she beats the hell out of me (metaphorically speaking), but in a good way.
Seriously though, she's just doing her job and man does she know what she's doing. I've been having hip and back problems, most likely from a few alignment issues, but it's no match for her hands and educated skills. From the moment I told her my issues, she knew exactly where to work on my body and by the end of the sessions, I feel as though I survived a knockout from Mike Tyson. Again, I'm just speaking silliness, she truly is a miracle worker.
The moment I booked another appointment and then another after that, even though I knew it was going to be yet another painful experience, I had realized that I might have a problem: I'm addicted to pain.
Think about my lifestyle for a moment: I enjoy playing Rugby, one of the roughest sports in the world, tattoos feel therapeutic and deep-tissue massages make me feel complete. I'm weird, yes, I'm aware of this; however, I know I'm not alone.
It's a feeling of successfully conquering a temporary pain that I know will only make me stronger in the end. That's where I find my motivation, and that alone is why I enjoy the pain. Hey, I might just have a problem after all or perhaps it's a strong quality to have in general. If you can take the pain, then you can take anything that life throws your way. That's my motto and I'm sticking to it.
So the next time you get a deep-tissue massage and the crippling pain hurts so bad that it brings tears to your eyes (even as an oversized fully-grown adult), just know that you're not alone and it's only going to benefit you more than you know.
LOOK: The most popular biblical baby names
More From WFHN-FM/FUN 107