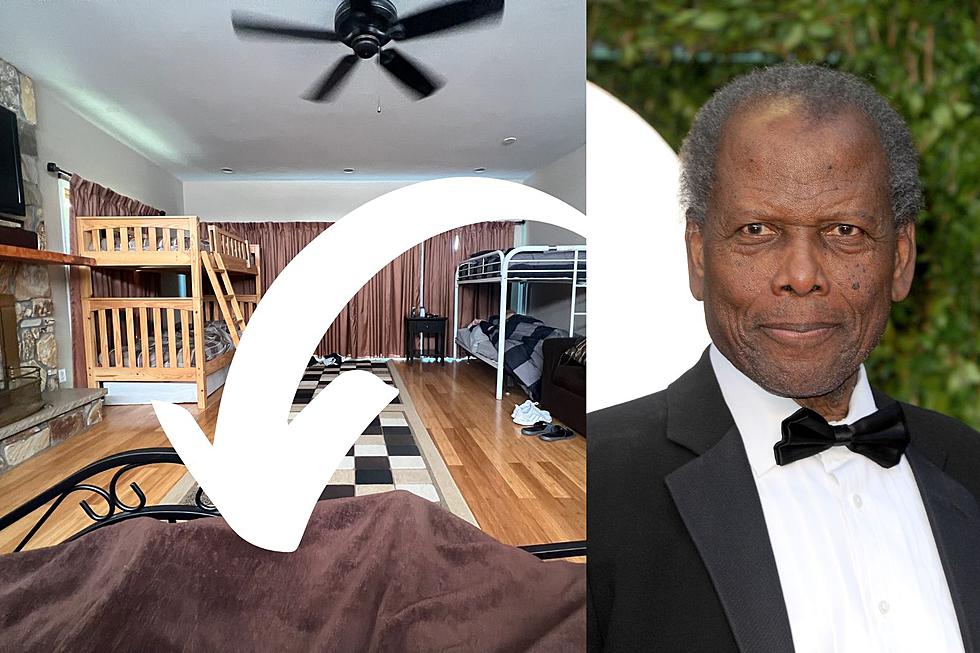 New Bedford Man Shares Bachelor Party Bedroom With Hollywood Legend Sidney Poitier
Getty Images, Gazelle/Townsquare Media
This just might be the weirdest and most awesome story I'll tell my kids one day.
Over Labor Day Weekend, a bunch of my buddies and I drove off to the middle of nowhere in the small town of Stuyvesant, New York, for my bachelor party. This house we rented from Airbnb was ridiculous. I mean that in the best way, too.
Little did we know, it was once owned by legendary Hollywood actor Sidney Poitier.
In 1964, Poitier became the first Black actor to win an Academy Award, helping to pave the way for future actors in the Black community. His remarkable performance in the film Lilies of the Field catapulted him to the top.
This is just the tip of the iceberg of this man's accomplishments, and I had the privilege to not only stay in the house where he raised his children for a few days but there's a solid chance I also slept in his bed. Or at least his bedroom. Yes, you read that correctly.
Since it was my special occasion, the guys treated me to the master bedroom in a recently renovated house that sleeps 16-plus with six bedrooms, 22 beds, and 5.5 baths. Now, in any scenario, if you had a house of this size, wouldn't you take over the master bedroom?
If this was also the master bedroom back in Poitier's day, there's a good chance I slept in exactly the same space as one of the country's most beloved performers.
It's a great story to tell over a beer and I would go back in a heartbeat.
Poitier passed away on Jan. 6, 2022, at 94 years old, at his home in California, but to take from another of Poitier's famous roles, I'll forever remember him as the man they called Mister Tibbs.
Check Out More Photos from Sidney Poitier's Former Home Where You Can Spend the Night
Gather up to 20 people for a weekend getaway in Stuyvesant, New York in this dream house formerly owned by a Hollywood Legend.
12 Southcoast Businesses That Could Double as an Airbnb
If you've ever walked into a business, restaurant, or store and thought, Wow, I could live here, then check out these SouthCoast establishments that could easily double as an Airbnb.
Seven Swankiest SouthCoast Airbnb Listings
If you're looking for a great "staycation," look no further than staying in some of these amazing SouthCoast Airbnb spots. Stay in New Bedford, Fairhaven, Westport, Marion, Bourne or Wareham but still feel like you're a world away.
More From WFHN-FM/FUN 107