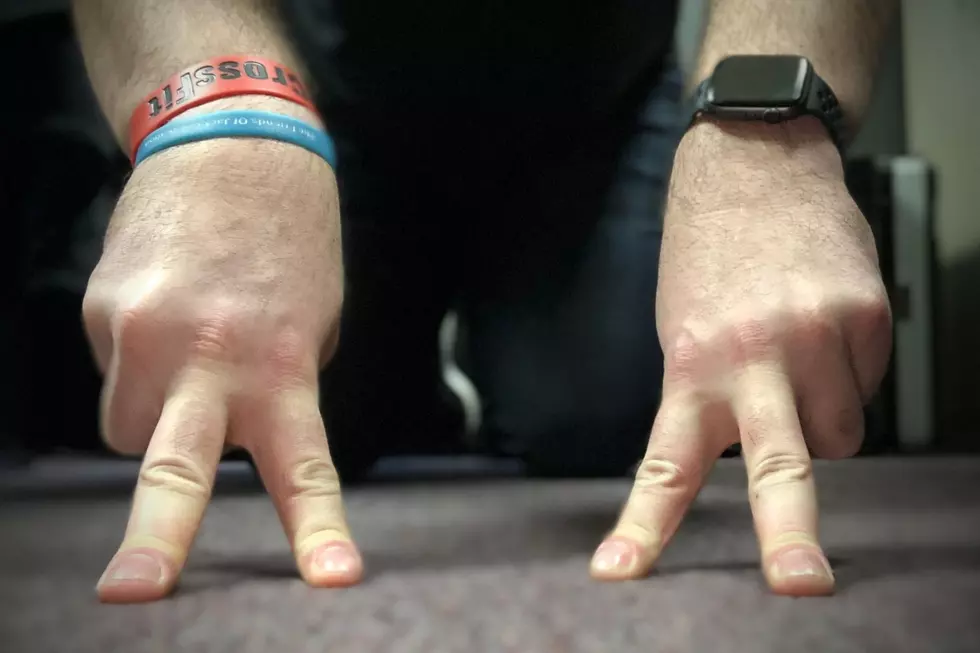 Michael and Maddie Did Four-Finger Pushups, and One of Us Failed
Gazelle/Townsquare Media
For most of my life, I've considered myself to be a strong individual, both physically and mentally, but along the way, there will always be disappointment and failure. It's a tough pill to swallow, but it will only make you stronger.
Well, today was one of those days, and it all started with a simple trending worldwide news story. Laithangbam Vidya Sagar Singh from Manipur, India set a new world record and it's probably the most strangest yet impressive talent I've ever witnessed in my life.
Last week, the world record for the number of four-finger push-ups in one minute was 70 – held by Deepak Sharma, also from India – and Singh smashed the previous record with 85.
Let that sink in for just a moment: imagine how difficult it is to just do 85 normal pushups and then to spice it up a bit, you only have 60 seconds to accomplish the feat. That's a hard pass for me, dawg, to quote Randy Jackson.
This isn't Singh's only world record; the first one was accomplished when Singh broke out 275 elbow strikes in just two minutes. Magnificent, to say the least.
Well, I thought it would be a smart idea to puff out my chest and give the challenge a go (how conceited, am I right?) and even invited Michael and Maddie to join in on the fun. Here's how that idea unfolded:
Cue the old saying "open mouth, insert foot" on that one, as my large frame was no match for both Michael's or Maddie's finger strength. I'll gladly take the "L" on that challenge.
Geez, talk about a good way to break a finger.
See New Words Added to Dictionary.com in 2020
Enter your number to get our free mobile app
More From WFHN-FM/FUN 107