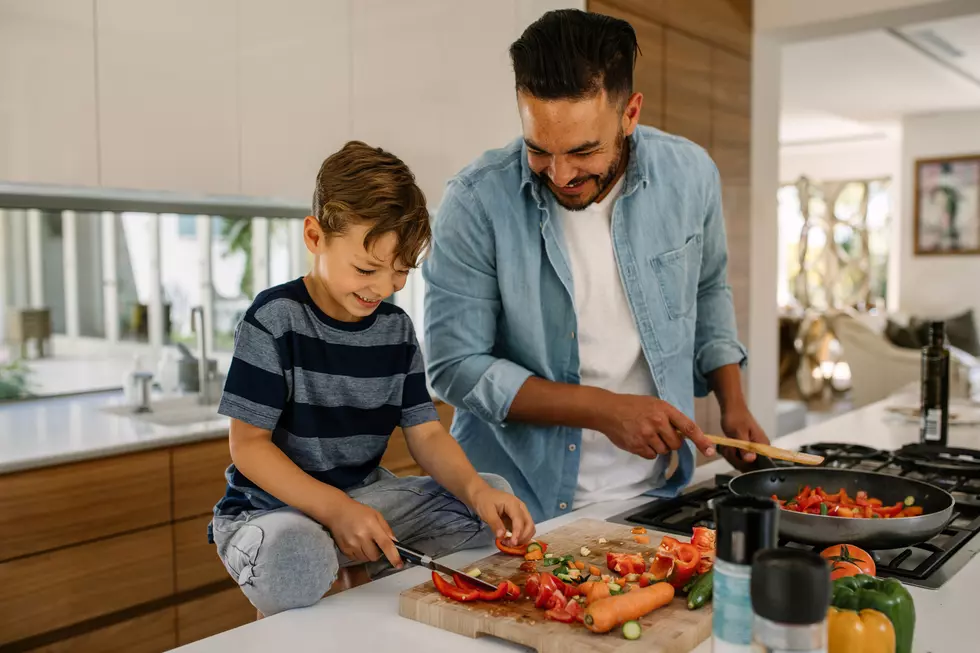 Four Easy Recipes to Make with Your Kids
jacoblund
The kids are home (again) and you can't go too many places. So why not stay home and cook together?
There are so many kid friendly recipes out there. Breakfast, lunch, dinner or just snack time treats, this could be the week to take the time and make something together.
I know for me there are just some days when you need to find something time consuming for your children to do. Something that gets you that much closer to bedtime.
What better way to connect with your child and fill up your time than making meals together?
And since plenty of people are skipping the meals out on the town, you're probably going to want to mix up what you make at home anyway.
So here are a few easy, peasy recipes to try.
Breakfast: Pancake Muffins
Yes, these are just as simple as they sound. You can use your favorite pancake mix or make it from scratch. Get your batter together and then skip the stove. Pour the batter into a mini muffin pan and bake at 350 degrees for 13-15 minutes. Your pancake muffins are ready when a toothpick can come out clean. Now you've got a plateful of mini muffins perfect for dipping in syrup. Yum!
Another super simple recipe that can go so many ways. Start with your favorite bread and give it a quick toast. Then add some sauce, cheese and your choice of toppings and toast again until the cheese melts. A tasty lunch that hits all the major food groups is always a win.
Dinner: Ham and Cheese Pinwheels
Who says crescent rolls have to be eaten as crescents? Turning them into pinwheels is just as delicious. For this recipe you start by unrolling the crescent rolls and re-cutting them into rectangles. Squeeze together the perforations to keep toppings from seeping out. Then spread dijon mustard on each one, top with a slice of ham and a slice of cheese and roll them up from short end to short end. Place your pinwheels on their sides on a baking tray and pop them in the oven at 350 degrees for 12-15 minutes or until the rolls are golden. You'll probably have to cut your gooey creations apart, but they will be delicious.
Sure, nothing replaces a donut. But these apple donuts will be fun to make and tasty to eat. Start by coring your apples and then cutting them into slices. Take the slices and top with cake frosting and cookie sprinkles and your snack is ready to go.
So there you have it, four easy and tasty recipes that will be simple to make with the kids and for the kids.
Any other recipes you want to share too?
Enter your number to get our free mobile app
More From WFHN-FM/FUN 107