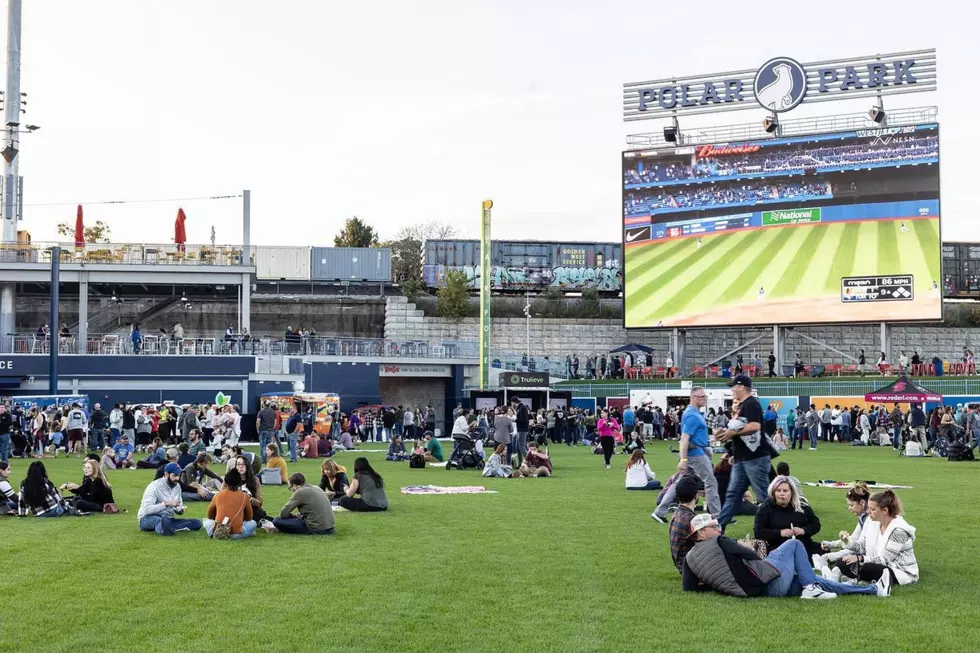 Food Truck & Craft Beer Festival Returns to Polar Park in Worcester This Weekend
Courtesy of Polar Park
Here is a friendly reminder that summer isn't officially over until the end of September.
Polar Park in Worcester has your chance to get outside and onto Polar Park's field for their second annual Food Truck and Craft Beer Festival on Saturday, Sept. 10, featuring over 100 types of beer, over 20 food trucks and live music.
Bringing the Community Together
Hannah Butler, the senior director of special events for the Worcester Red Sox, is ecstatic to invite the community to Polar Park in a fun and unique way.
"The goal is always to try and show the Worcester community and surrounding areas that Polar Park is more than just a ballpark. You don't have to be a baseball fan or even a Woo Sox fan to enjoy Polar Park," she said.
What To Expect
While last year's event was featured on the main concourse and ball field, Butler looks to improve it this year by incorporating the entire facility.
"This year, we'll be using the main concourse, the field, the party decks, the club level and the suites," she said. "I really wanted to turn my vision into a full ballpark event into a reality."
Spread throughout the facility, you'll find breweries pushing out their best ales, food trucks serving up unique and mouth-watering plates, and games such as Giant Jenga and cornhole.
Live music will set the tone of the day, from local bands Tequila Bonfire and Between the Waves.
"We pride ourselves on the beauty of our field, and this is one of the very few occurrences where people can take advantage of it," Butler said.
Available Packages
VIP packages are sold out, but general admission packages are available, which get you one food truck voucher, 10 drink tickets, live entertainment, yard games and outfield and concourse access.
Not a drinker? Take advantage of the designated driver package at a discounted rate.
For a list of participating breweries and food trucks, check out the official Facebook event page, and get ready to experience Polar Park in an entirely new way.
New Bedford's First Annual Craft Beer Food Truck Festa Photos
The First Annual Craft Beer and Food Truck Festa was put on recently by the Feast of the Blessed Sacrament Committee. It was great to see the New Bedford feast grounds put to use for the first time since before the pandemic.
More From WFHN-FM/FUN 107