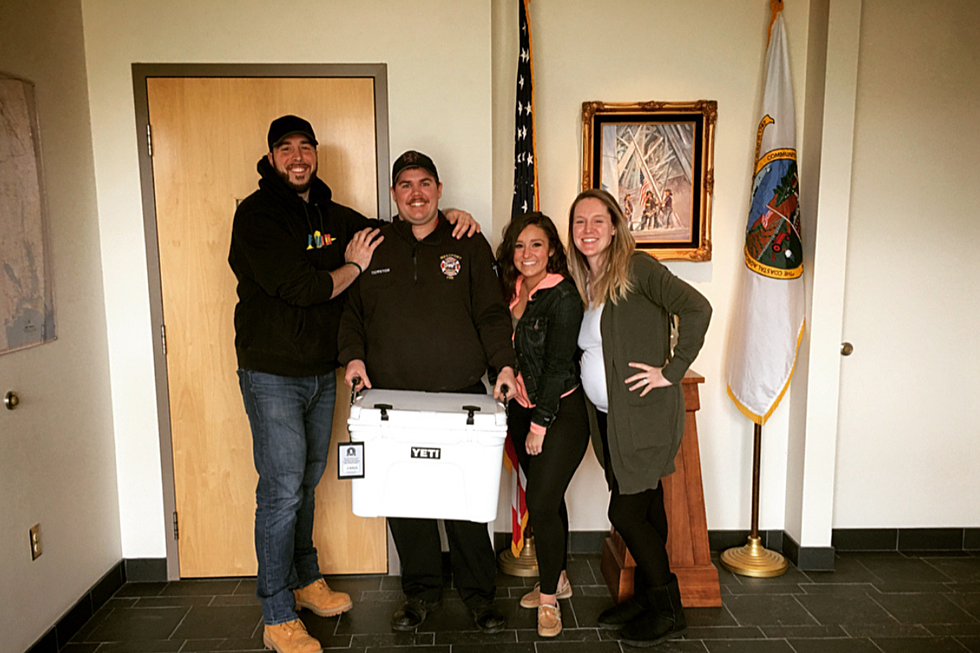 First Responder of the Month Kicks Off at the Westport Fire Station [VIDEO]
TSM/Gazelle
For all first responders who go above and beyond the line of duty, we salute you.
The first recipient of many for our First Responder of the Month award, sponsored by our good friends over at ProGroup Contracting, has been nominated for not only doing his job, but for exceeding expectations, all in the service of his community.
Without further ado, your First Responder for the Month for March 2019 is Firefighter and EMT Weston Thurston of Westport.
 Thurston received numerous submissions at Fun107.com, making him the obvious choice for our first award. One nomination letter mentioned Thurston's hard work and loyalty to the medical field and fire front:
"(He's a) Hard-caring, compassionate EMT/firefighter who works long hours without seeing his daughters. He goes above and beyond for anyone in need." -Anonymous
Thurston was working dispatch down at Westport Fire Station 1 off of Hixbridge Road when we surprised him with his award. He opened the door to be greeted by ProGroup Contracting, his mother, his grandmother, his girlfriend and myself. ProGroup Contracting came through with an awesome Yeti Cooler that was packed with gift cards to Bass Pro Shop and Dick's Sporting Goods, along with a $100 Dunkin' gift card from Fun 107.
If you know someone who deserves to be recognized for their hard work and commitment as a first responder, nominate them below so we can honor them for their selfless acts of courage, compassion and loyalty to the job force they signed up for, knowing that there would and will be challenging days ahead of them.
Kudos, Mr. Thurston, keep up the great work!
More From WFHN-FM/FUN 107