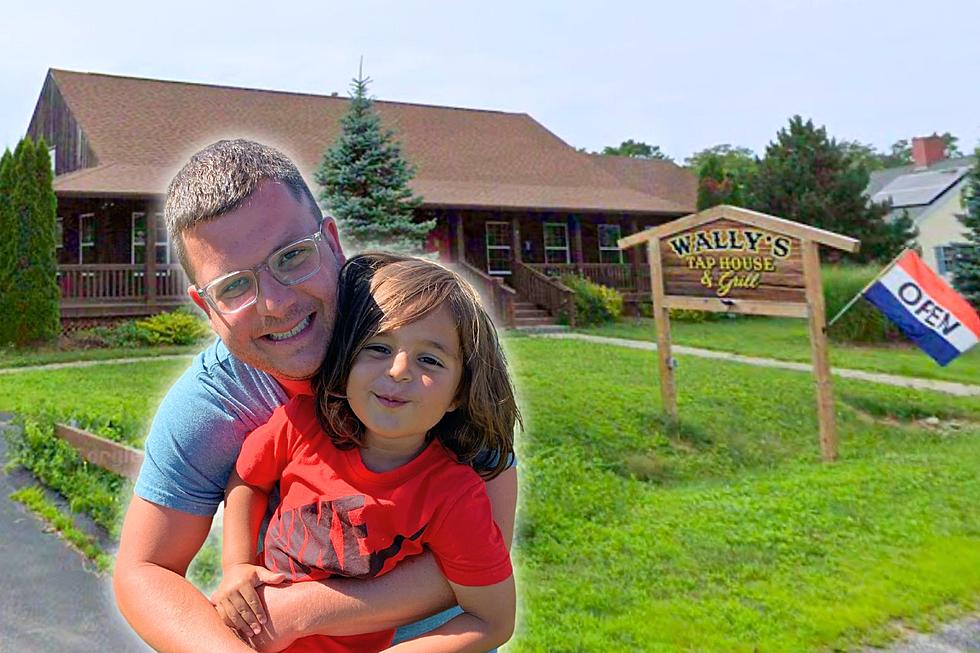 Tiverton's New Scratch-Kitchen Restaurant Pine House Is Replacing Wally's
Jared Machado/Google Maps
Say farewell to Wally's Taphouse and hello to Pine House Kitchen & Bar.
For years, Tiverton's busiest intersection was home to comfort food and good company at Wally's. Come January 2024, the torch will be passed to 31-year-old Dartmouth native Jared Machado.
Since he was 12, Machado has hustled in the restaurant industry, traveling back and forth from Brazil. After years of practice and apprenticeships, Machado finally pulled the trigger and bought his very first restaurant in the United States: the cozy, cabin-like restaurant on Crandall Road.
"I started my culinary career in Brazil with my family and then came back and worked as a caterer for M&C Cafe," Machado said. "Parallel to that, I also worked at a pizza place while attending high school."
While in São Paulo, Machado worked for his father in the massive Boston Bakery, equipped with over 180 employees and visited by an average of 4,000 customers daily. It's safe to say he's well-seasoned when it comes to high-volume business.
In the United States, he learned about barbecue and smoking meats. From pulled pork to steaks, Machado now understands the importance and benefits of time management for the perfectly cooked meal.
Speaking of which, let's get to the menu...
If you're a fan of craft burgers, you're in luck. Machado runs a scratch kitchen where everything, right down to the sauce, is made on-site. We're talking about a stacked menu loaded with comfort food, pizza, local seafood dishes, and homemade desserts.
"I hate taking something frozen out of the bag and warming it up or defrosting it," Machado said. "I require fresh ingredients only and a strong focus on the quality of the food. Honestly, the way my mindset is leading up to opening day, I'd rather give my paying customers the best quality at a lower cost and lose money than give them something poorly cooked with cheap cuts. It's not all about chasing the money, because the smile on people's faces is worth everything."
While there's no smoker currently on the premises, Machado plans to install one so he can cook ribeyes and other specialty cuts.
Pine House will be more than a restaurant. It'll be a family-oriented operation where Machado's brother, sister, mom and aunts will work side by side.
"It's going to be a place where everyone can eat quality foods and simply enjoy the great vibes," Machado said. "We got a lot of love and friendliness on the team, and we're ready to welcome and meet our guests, old and new to the establishment."
The sale is being finalized.
The Dishes to Try Most at Over 100 SouthCoast Restaurants
From the freshest seafood you can find to some of the best dang Portuguese dishes outside of Portugal itself, there are so many dishes to enjoy and love here on the SouthCoast, and we put 'em all into one spot. Check out more than 100 of the SouthCoast's favorite restaurants, and let us know if your favorites made the list.
Gallery Credit: Kari Jakobsen
20 SouthCoast Massachusetts and Rhode Island Dishes That Deserve to Be Featured on the Food Network
Take a dive into the freshest seafood dishes, Italian specialties, Portuguese favorites and much more for these signature SouthCoast dishes that are so good, they deserve to be featured on the Food Network.
Gallery Credit: Gazelle
The Ultimate Donut Guide: Where to Find Delicious Donuts on the SouthCoast
This one is for sweet-lovers. Here is your ultimate guide to enjoying some of the best donuts on the SouthCoast.
Gallery Credit: Maddie Levine
More From WFHN-FM/FUN 107