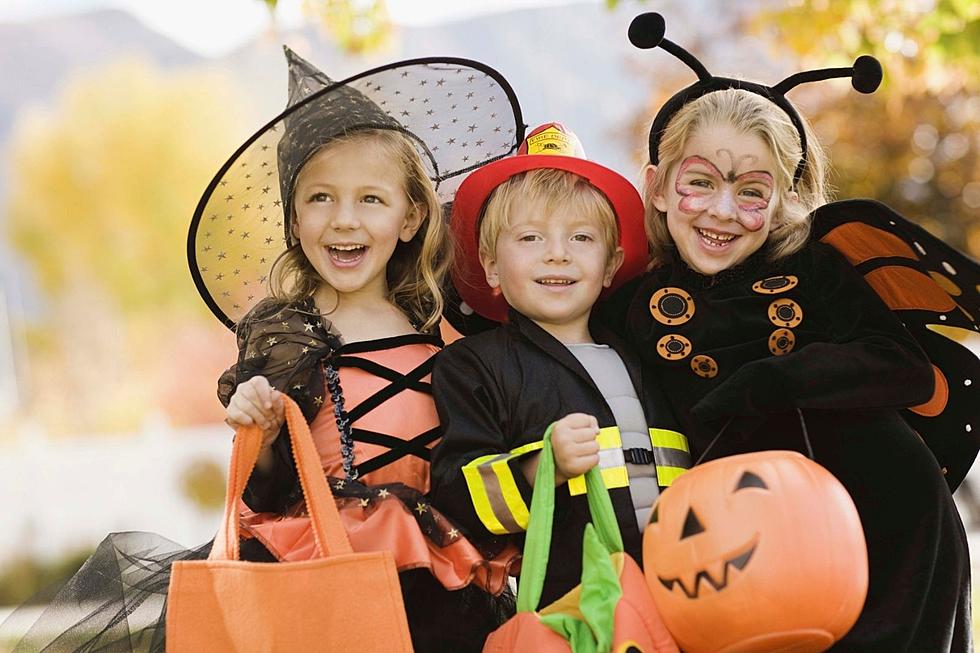 Fall River's New Spooky Stroll is Frightful Fun For Halloween
GettyImages
Fall River parents have a new option for safe Halloween fun this year with the addition of a Spooky Stroll to downtown. Viva Fall River has organized the city's first downtown Spooky Stroll where kids can get tasty treats from local businesses.
If the idea of trick-or-treating in your neighborhood doesn't work for you, this Spooky Stroll is a perfect way to walk the streets safely and not miss out on any candy.
Viva Fall River has over 30 local businesses on board, mainly along South Main Street from Morgan Street up just past Anawan Street. That's plenty of places to grab a treat or two before making your way over to Rock Street for the Greater Fall River Re-Creation Halloween party.
It's twice the Halloween fun packed into one night. Plus you can still be home by 7:30 and not have the kids too worn out for school the next day.
Awesome if you ask me.
So, how do you take part in the Fall River Spooky Stroll? It's simple.
The event is absolutely free for everyone, but they do ask that you register for the event beforehand, so businesses know how much candy to stock up on.
You can tell Viva Fall River you will be at their first ever Spooky Stroll here, plus links to the businesses involved and where to head with your candy bucket are listed at the site as well.
The Spooky Stroll goes on from 2 to 5 p.m. on Halloween night and is followed by the also free family event, Greater Fall River Re-Creation's Annual Halloween Party.
The post-stroll event runs from 5 to 7 p.m. at Fall River Re-Creation's 45 Rock St. location and has more free candy and food, as well as face painting, games and activities for all ages.
So buckle up for a Halloween night of free fun, Fall River, because from strolls to parties Viva Fall River and Greater Fall River Re-Creation have you covered with safe and festive events all afternoon long.
The Top 10 Most Popular Types of Halloween Candy in America
America's favorite types of Halloween candy range from candy corn to M&Ms. Here are America's favorite kinds of Halloween candy, starting with number 10 working our way to the number one most popular type of Halloween candy.
More From WFHN-FM/FUN 107