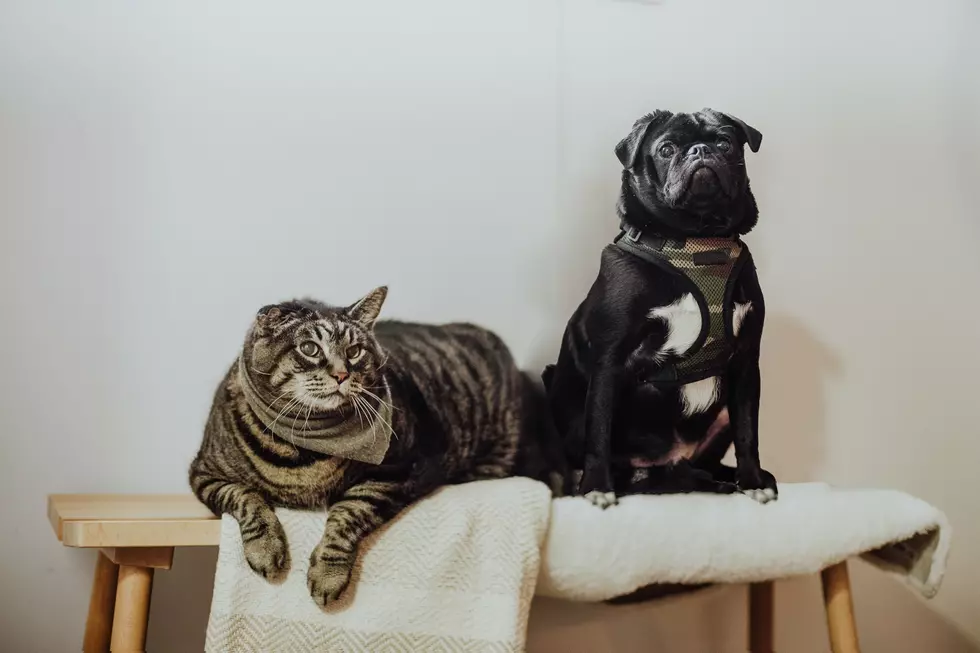 Fall River's Forever Paws Hosting Rabies Vaccine, Microchip Clinic
Photo by Priscilla Du Preez on Unsplash
I may not be a pet owner quite yet, but losing a four-legged best friend is one of my greatest fears as a dog mom-to-be. It's hard to imagine the thought of not knowing where your pet is, and not knowing the people or animals they may run into while they're lost.
That's where the importance of microchipping comes into play. According to the American Kennel Club, microchips increase the chances of finding your lost pet by providing important contact information. You can also include vital info about your pet's medical conditions so he can be treated as necessary until you're reunited.
If your dog or cat hasn't been microchipped yet, or if they need a new rabies vaccination to keep them protected on all fronts, you're in luck.
Forever Paws Animal Shelter in Fall River is hosting a microchip and rabies vaccination clinic on May 24 from 9 to 11 a.m., featuring veterinarian Dr. Comstock from Chase Farm Veterinary Hospital. Limited space is available, so you'll want to plan ahead and reserve your spot in advance.
Rabies shots cost $15 and microchipping costs $40. The shelter only accepts cash and is unable to give change, so you'll want to come with the exact cash necessary for your services. All dogs must be leashed and all cats must be carriers upon arrival.
Learn more and reserve your spot today by contacting Forever Paws by phone at 508-677-9154 or by email at asilva@foreverpaws.com.
LOOK: Here Are 30 Foods That Are Poisonous to Dogs
To prepare yourself for a potential incident, always keep your vet's phone number handy, along with an after-hours clinic you can call in an emergency. The ASPCA Animal Poison Control Center also has a hotline you can call at (888) 426-4435 for advice.
Even with all of these resources, however, the best cure for food poisoning is preventing it in the first place. To give you an idea of what human foods can be dangerous, Stacker has put together a slideshow of 30 common foods to avoid. Take a look to see if there are any that surprise you.
LOOK: 30 fascinating facts about sleep in the animal kingdom
LOOK: Stunning animal photos from around the world
From grazing Tibetan antelope to migrating monarch butterflies, these 50 photos of wildlife around the world capture the staggering grace of the animal kingdom. The forthcoming gallery runs sequentially from air to land to water, and focuses on birds, land mammals, aquatic life, and insects as they work in pairs or groups, or sometimes all on their own.
More From WFHN-FM/FUN 107