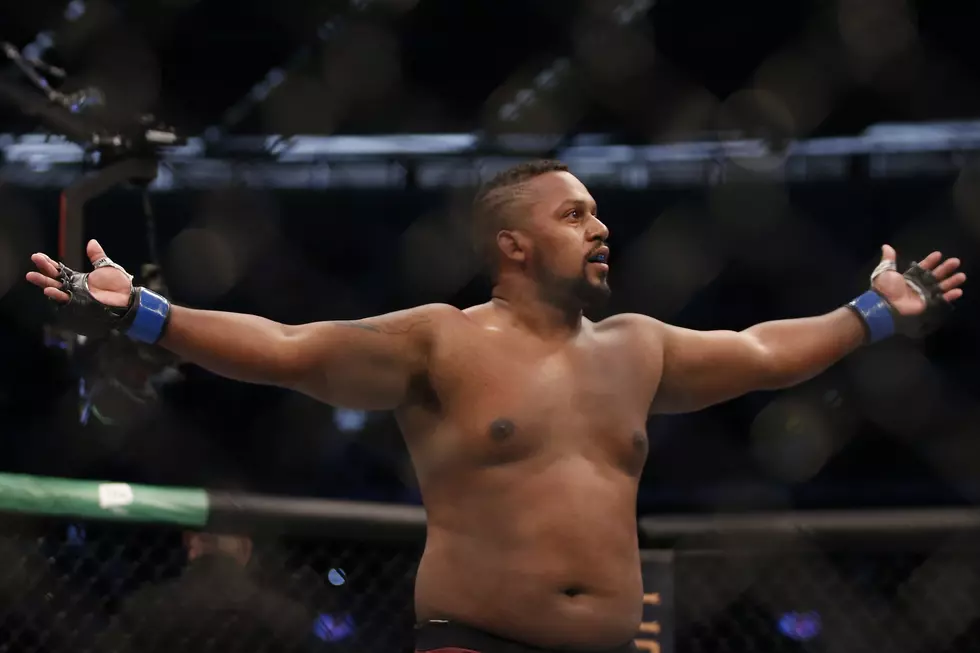 Fall River Native Ready for UFC Co-Main Event This Saturday
Getty Images
Enter your number to get our free mobile app
Just days before his UFC heavyweight fight at Flash Forum, Yas Island in Abu Dhabi, Yorgan "The Mad Titan" De Castro chatted with Michael and Maddie to talk about his game plan, some tension between him and his opponent, and his love for Cobra Kai.
A former security guard at Durfee High School, Yorgan De Castro has dedicated his efforts to the world of mixed martial arts and is now a true contender in the heavyweight division of the UFC, taking on Carlos Felipe this Saturday night in Abu Dhabi on Yas Island.
As De Castro called in from across the world, Michael asked how the UFC has been handling COVID-19 precautions, and De Castro shared that he has been tested every three days.
"I had a test done in Fall River in my house, then they flew us to Vegas and we did two tests over there. We quarantined for 48 hours, then we came here," he said. "I have another one Friday."
His nose must be sore from all of that testing, but De Castro said he's feeling strong, healthy, and ready to put on a show.
Michael and Maddie got the scoop on some beef that's been frying between De Castro and his opponent, and while his opponent seems riled up by the trash-talking, De Castro doesn't seem very phased.
"He called me bipolar," De Castro explained, "Because I say I don't talk trash, but on social media, I say I'm going to do this and that to him." De Castro said he feels that this isn't trash-talking, however, because "I'm speaking facts."
Simply put, De Castro said, "I'm going to put him to sleep Saturday."
While Maddie asked about De Castro's game plan in the cage, Michael wanted to know a very important question, asking, "Have you had time to watch Cobra Kai on Netflix?"
"I swear to god, I only watched it with my family before I came here. I can't wait for season three," De Castro said. He even admitted he would be team Cobra Kai, not team Miyagi-Do, if given the choice.
Come Saturday night, there will be no binge-watching Netflix, only fists flying from this Fall River native.
Watch Yorgan De Castro vs. Carlos Felipe this Saturday night on ESPN and ESPN+.
More From WFHN-FM/FUN 107