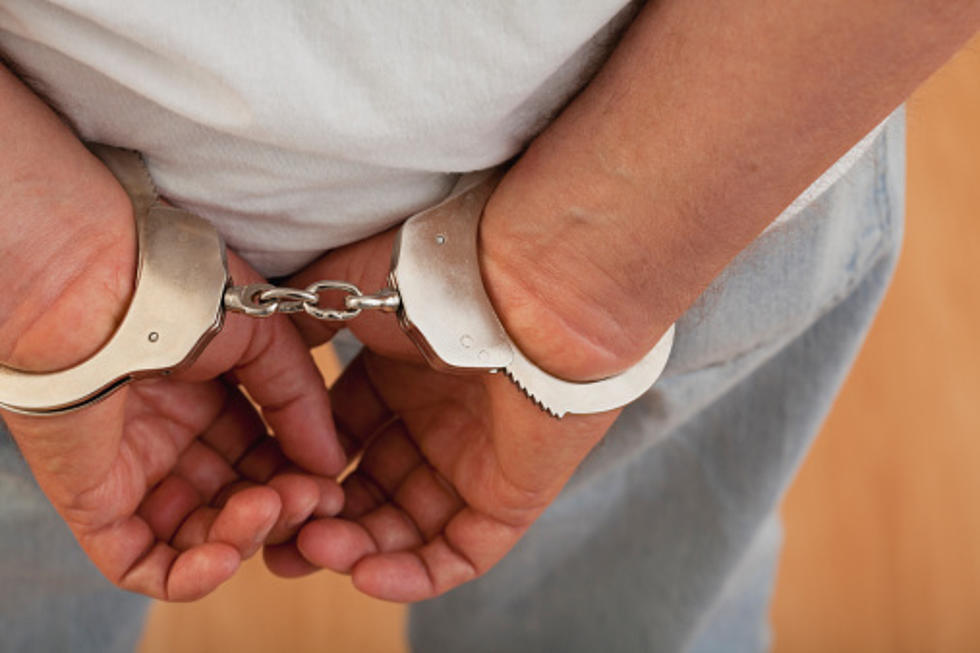 Fall River Man Gets Jail Time for Assaulting His Wife With Knife
Getty Images/Tetra images RF
FALL RIVER — A Fall River man who threatened and assaulted his wife, then injured a police officer and struck a vehicle while trying to flee has been sentenced to jail time.
The Bristol County District Attorney's Office said 40-year-old Gregory Foster will serve 18 months of a two-and-a-half-year suspended sentence after pleading guilty to domestic assault and battery, assault and battery with a dangerous weapon, resisting arrest, and other charges.
Foster has also been ordered to undergo counseling for domestic abusers and will be placed on probation for another two years after his release from prison.
Fall River police responded to a domestic incident at Foster's home on Oct. 1, 2022.
Officers arrived to find his wife and her three children, who told them that Foster had threatened and charged at the victim with a knife during an argument.
The oldest child stepped in to stop him, at which point he grabbed his wife's face and pushed her onto the ground, according to the D.A.'s office.
While police were at the scene, Foster got into his car and tried to flee — although his license was suspended at the time.
One officer was nearby and grabbed the car to avoid being run over, the D.A.'s office stated.
He was then dragged on the pavement for about 15 feet before letting go.
The officer was taken to Charlton Memorial Hospital with injuries to his knees.
Foster fled, hitting another vehicle that was stopped at a red light on North Main Street, and was eventually stopped by police in Rhode Island and charged with operating under the influence.
He also pleaded guilty to driving with a suspended license, negligent operation, vandalism, leaving the scene of personal injury, and two counts of assault with a dangerous weapon.
Although the victim of the domestic assault did not cooperate with prosecutors, according to the D.A.'s office, the injured police officer and the driver whose vehicle was hit by Foster both appeared in court.
"The defendant engaged in a violent assault on his wife and then recklessly drove a motor vehicle that caused injury to a Fall River police officer and ended up with a chase into Rhode Island," Bristol County District Attorney Thomas Quinn said.
"Unfortunately the victim would not cooperate with the investigation. Despite that, the defendant was held accountable for his violent and reckless conduct."
The SouthCoast's Most Exciting Police Chases
Here's a list of some of the wildest police pursuits around the SouthCoast in recent memory.
More From WFHN-FM/FUN 107