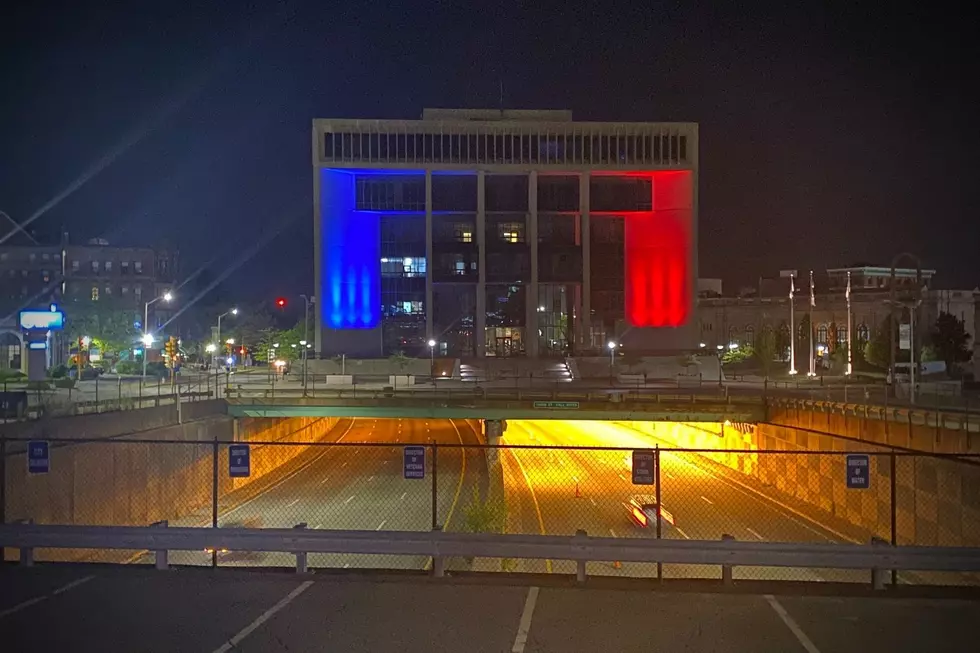 Fall River Lights Up Government Center to Honor First Responders
Courtesy of Christopher Peckham
Early Monday morning, Fall River firefighters battled a multiple-home fire that damaged three triple-decker buildings.
Crews and first responders were called to the vicinity of 28 Meadow Street and through tireless efforts were able to quickly extinguish the four-alarm fire that left 14 people displaced from their homes.
City Councilor Christopher Peckham told Fun 107 that police officers safely evacuated neighbors while firefighters ran in to extinguish the fire. EMS was also on scene for anyone injured, but thankfully, no injuries were reported.
"All of our public safety agencies deserve the deepest and most heartfelt thank you for their efforts," Peckham said. "I was told Monday morning that if this fire was not extinguished when it was, it could have gotten really bad considering it's location and how intense the fire was upon arrival. A huge thank you to (District Chief Scott) Flannery, (District Chief) Mike Clark and slot one for your diligence in keeping our city and especially that portion of the city safe last night."
Peckham arranged for the Fall River Government Center to glow blue and red on Monday night. The lights will remain lit until further notice. He also posted the following message of gratitude on his personal Facebook:
"I cannot thank our first responders enough for the job that they do.They deserve the recognition although most of them will tell you 'it's my job.' Well, your job saves lives! Thank you for the job that you do and the City thanks you as well. The request for the Government Center to be lit red and blue tonight to thank our first responders was not questioned once and I thank all involved for recognizing their efforts.... Again, thank you!"
SouthCoast's Cheapest Gas Stations
These are the cheapest gas options across the SouthCoast, with prices logged on May 13, 2021.
More From WFHN-FM/FUN 107