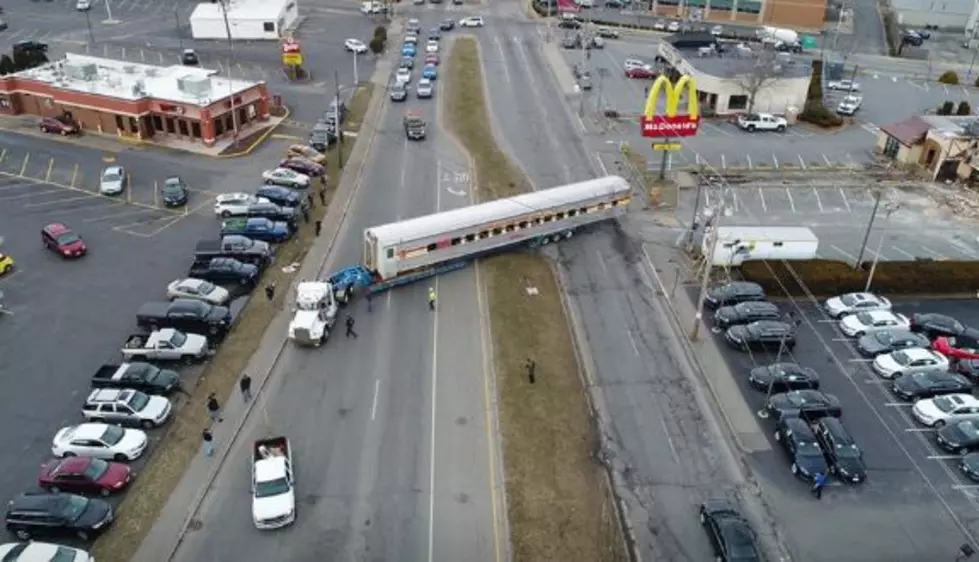 Fall River Landmark Has Hit The Road
Fall River Reporter Facebook Page
After over 35 years of being parked in front of a Fall River McDonald's, the railroad car is now gone. The former passenger car was hauled across William S. Canning Boulevard on it's way to Rhode Island.
On Monday, the 35 ton McDonald's Express was lifted onto a flatbed for it's trip drown Route 24 to Portsmouth. According to heraldnews.com, the car was taken to Hummocks before being relocated to the Newport Narragansett Railrod Company for major renovations. It will eventually become a gift shop and possibly a dinner car.
The 85-foot long railroad car has been at McDonald's since 1982. It once served as a dining car for the restaurant, but has been vacant for the past several years.
As for the McDonald's building, it's being torn down and will be replaced with a brand new restaurant. It will be the latest McDonald's design and is expected to open by summer.
More From WFHN-FM/FUN 107