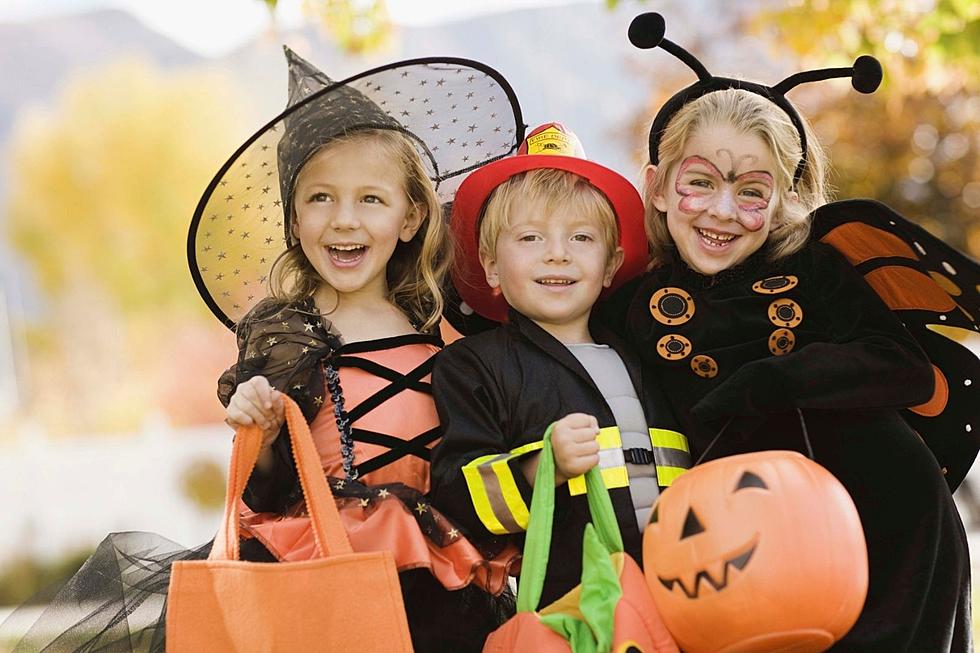 Free Halloween Fun at Dave's Beach in Fall River
GettyImages
Halloween happenings are everywhere on the SouthCoast, but how about some free family fun? In Fall River, there will be exactly that in the Fall River City Hall lobby on October 30. The weekend's inclement weather has moved the event from the picnic grounds at Dave's Beach, but will still have all the same fun.
I love getting out to as many Halloween events with the kids as I can. Getting the most out of the Halloween costumes that typically cost so much is always a goal of mine. Luckily the SouthCoast never disappoints. There are all sorts of bashes, parties and festivals for Halloween lovers of all ages to enjoy and the latest addition to Fall River is one you may want to add to your list.
Boo! at the Beach is taking over the picnic grounds at Dave's Beach on Saturday October 30 from 2 p.m. to 6 p.m. with lots of kid-friendly activities in a safe environment.
"(There has been) a lack of a lot of community things at the picnic grounds but with this event, we are trying to start a tradition down there for Halloween for people to enjoy the picnic grounds," said Roxanne Longstone of RL Designs, one of the event planners.
It sounds like they will on October 30. Longstone said they already have eight different craft tables, two to three face painters and lots of candy and chips to give away to trick-or-treaters. There will also be food trucks on site that day with cupcakes, cocoa and other treats for event goers to enjoy. According to Longstone, money is currently being raised to help pay the food trucks ahead of time, so families can get those treats for free, too.
The event sounds like a can't-miss for SouthCoast families and a great cause for other businesses and people to support. Donations of candy or chips can still be made to the event and cash donations would all go towards providing free food truck treats on the day of the event. You can reach out to via the Da Riva's Trust Group on Facebook or the Organization Standing Together to find out you can donate to this community event, and head to the picnic grounds at Dave's Beach on October 30 for all the family fun.
Your Guide to Halloween Events on the SouthCoast
The SouthCoast has many Halloween events happening throughout the month of October. We have a list of them and what you need to know for each one.
More From WFHN-FM/FUN 107