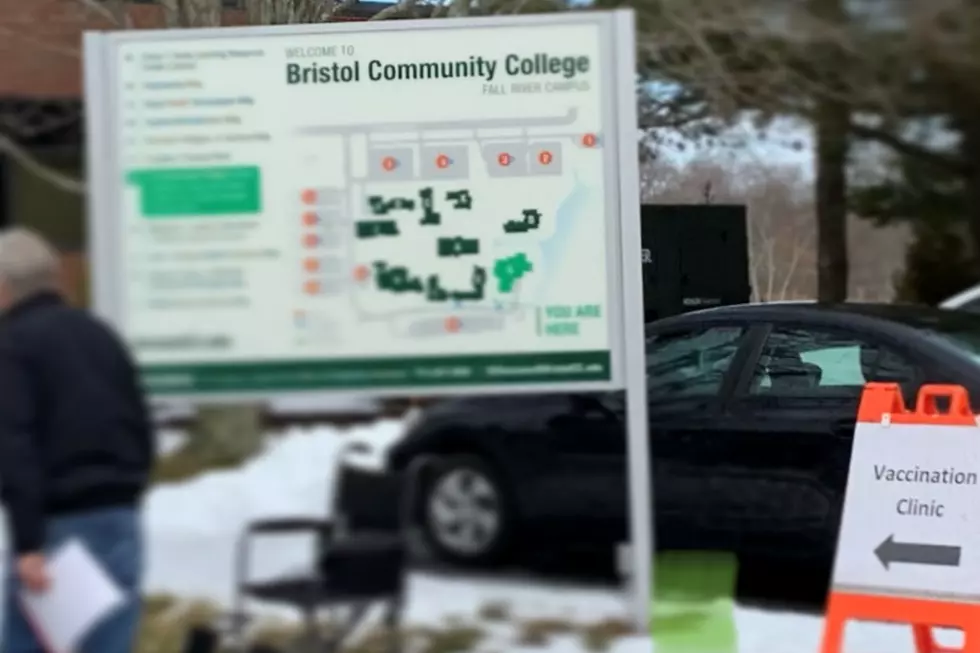 Fall River's Bristol Community College Opens COVID Vaccine Clinic
Michael Rock/Townsquare Media
Hundreds of elderly SouthCoast residents carefully walked into the Bristol Community College cafeteria building on Wednesday. They were there for something most of them have been seeking for close to a year. The Moderna COVID-19 vaccine is now being administered at BCC for SouthCoast residents 75 years old and over.
If I can get sappy for a minute, it was touching to see all of the elderly people making their way into the building, caring for one another, helping each other over the leftover icy spots that somehow survived the rock salt from Monday's slush storm.
Most of the public has not been to a COVID vaccine location, so I was curious to get an inside look. I can honestly say that I can't imagine a vaccine center running more smoothly. The older folks were greeted at the door by a police officer who guided them to have a seat (six feet apart) and wait in the foyer.
The wait time in the foyer allowed for the people to slowly snake through the stanchions and enter the cafeteria while maintaining social distancing. Once inside, they verbally answered a series of protocol questions about symptoms and whether or not they had contracted COVID in the past. They were handed a brightly colored timer that looked like something out of a family board game.
After the pre-vaccine questionnaire, it was "go time." A year of waiting was over with needles in the arms of some of the more vulnerable population on the SouthCoast. The timers, set to 15 minutes, were started, and the patients took their seats in a waiting area. After the timers sounded, they were free to go. A graphic on Sunday's Meet The Press shows that they will be up to 80 percent protected after that one shot after it sets in.
The medical staff was mostly comprised of energetic, positive young workers. I took note of how each of them went out of their way to be helpful to the elderly and to guide them through the process.
KEEP READING: 15 Natural Ways to Improve Your Sleep
More From WFHN-FM/FUN 107