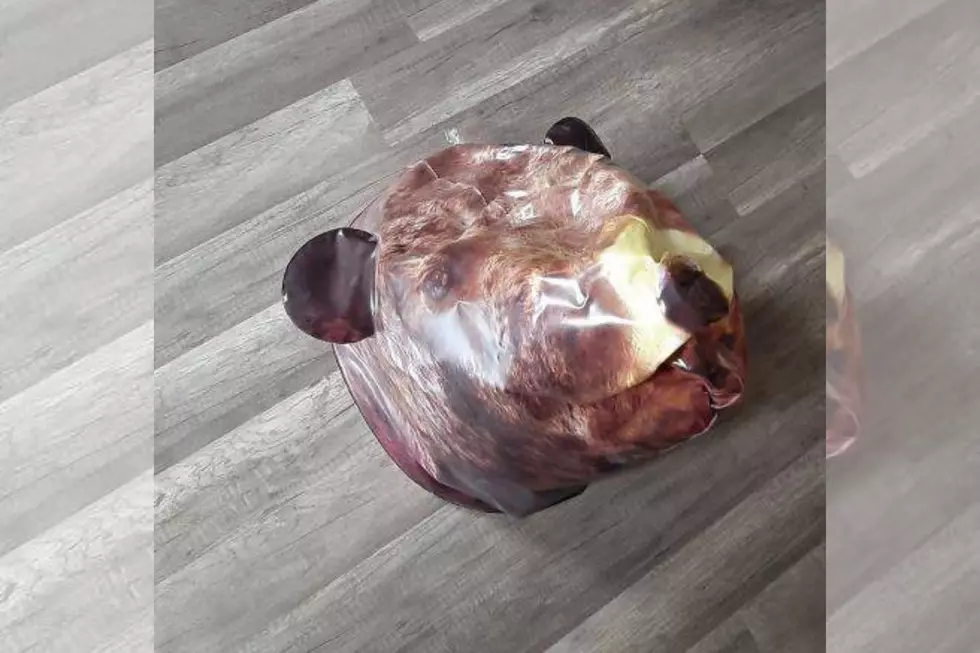 Fall River Man Giving Away the Perfect Addition to Your Man Cave
Photo courtesy of David Pitts
Are you looking to add a little grit to your man cave without hanging an actual animal head from the wall? Here's your perfect chance.
David Pitts from Fall River is parting ways with an inflatable bear head that he said has decorated his home office for many years. He originally found the treasure at an Ocean State Job Lot and is now looking to rehome the bear head to the first person willing to come pick it up.
"I know, you are probably thinking "How have I lived so long without an inflatable bear head hanging in my man cave?" Pitts wrote in his Craigslist post. "Want no more. I can make your dreams come true."
Pitts said he expects the response to be "overwhelming," especially because the inflatable bear head is absolutely free.
Oh, the things you can find on SouthCoast Craigslist. Just earlier this month, Maddie found a free used tanning bed up for grabs in Westport. Apparently, the tanning bed was in working condition, but it certainly looked to be in used condition.
The post has since been deleted from Craigslist by its author, so we're guessing the bed may have found a new home, but you can still see some of the photos of this interesting find here.
What to Expect at Bajah's Cat Café in Tiverton
A cat café is coming soon to Tiverton, and Amanda Souza-Viera is exciting to bring cat lovers and coffee lovers under one roof.
The SouthCoast's Top 8 Spots to Grab a Grilled Cheese
Looking to grab a grilled cheese sammy on National Grilled Cheese Day (or any day you're craving a little comfort)? Here are some of the SouthCoast's top places to grab a grilled cheese, according to people right here on the coast.
Seekonk Amusement Rides and Games Up for Auction
Fantasyland in Seekonk seems to be undergoing some serious renovations as it has listed several of its nostalgic rides and games up for auction.
More From WFHN-FM/FUN 107