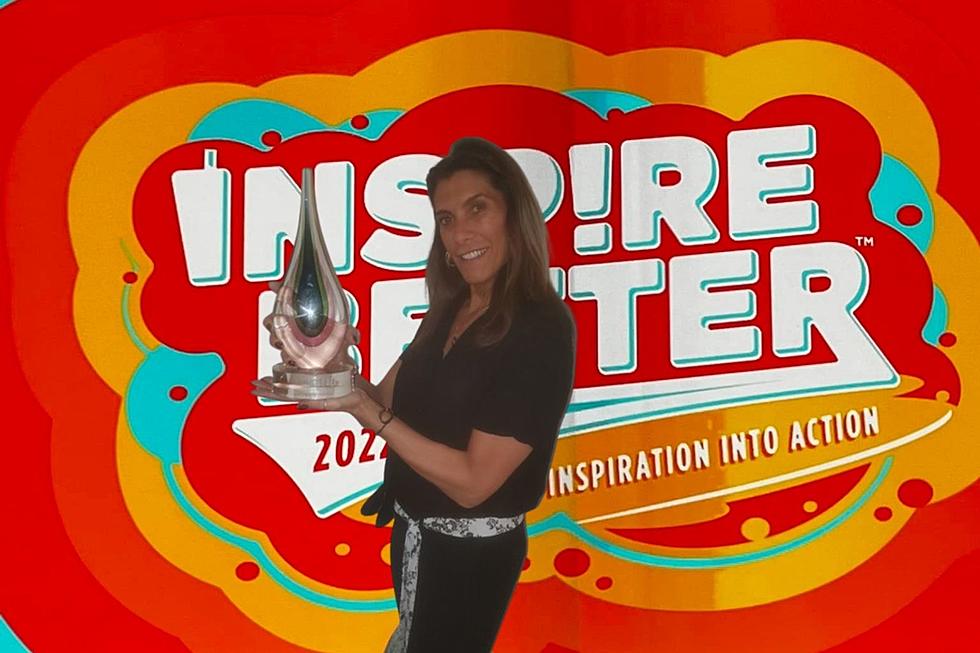 Fairhaven Tropical Smoothie Owner Wins Major Award
Courtesy of the Friends of Jack Foundation and Tropical Smoothie Cafe via Facebook
Congratulations to Karyn Ferreira! The Fairhaven woman was honored in front of hundreds of her peers Wednesday night at the "Inspire Better" Tropical Smoothie Cafe convention in Orlando, Florida.
The event was described by the company as "centered around how Tropical Smoothie Cafe exists not only to 'Inspire Better' in our communities, but to also turn that inspiration into action."
Locally, Karyn owns the Tropical Smoothie Cafe locations in Fairhaven and New Bedford, and she has closely aligned her stores with causes important to the SouthCoast.
The national award recognized Karyn's work with the Friends of Jack Foundation, Food For Tots, and the United Way of Greater New Bedford.  She has also helped her fellow franchisees.
"They had asked me to put a video together talking about the work I've done with the Friends of Jack and other causes, and they played the video during the first or second day of the conference," said Ferreira.
"Last night was the awards ceremony and we won a couple of sales awards, but I never expected to win the last award of the night. I was so surprised. It's the biggest award they give out."
As the presenter was introducing Karyn, he mentioned what a great job she's done keeping the morale up at her stores over the past two years from dressing up each day the week of Halloween to simply creating a fun work environment.
As Karyn celebrated the big moment, she was thinking of her employees, thanking them for all they do when she spoke with Fun 107 Thursday morning.
According to its website, Tropical Smoothie Cafe is currently launching brand new locations across the United States at the astonishing rate of one new location every three days. The company is pacing toward 1,500 locations by the end of 2024.
More From WFHN-FM/FUN 107