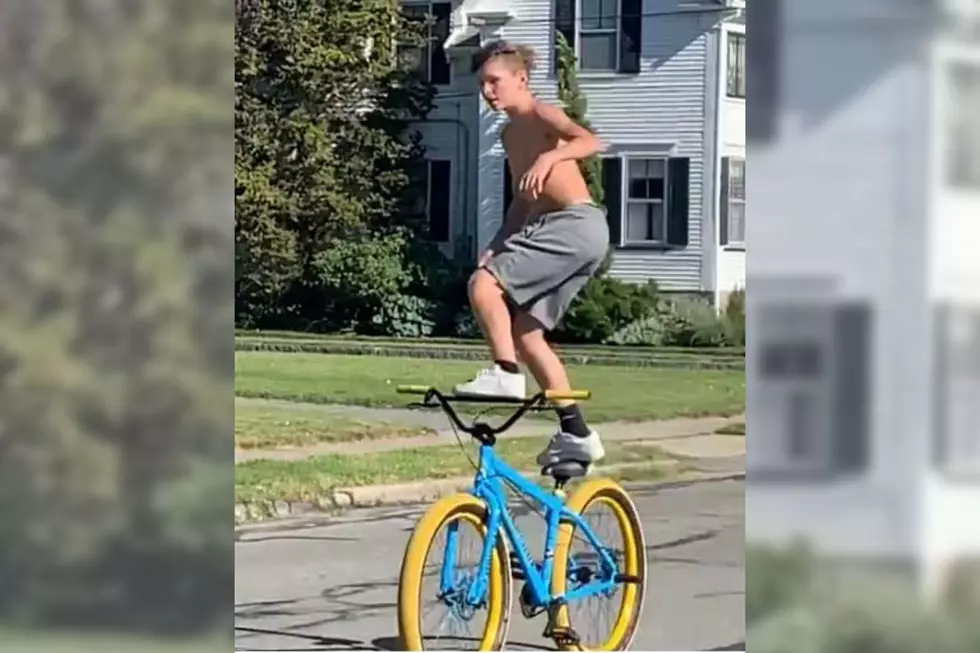 Fairhaven Boy's Stolen Bike Inspires Him to Help Kids Who Can't Afford Their Own Bikes
Courtesy Vanessa Lagoa
A sign of hope and humanity emerged Monday when a bike belonging to a young man from Fairhaven was stolen.
The thief might have gotten away (for now), but it didn't crush the spirit of 16-year-old Julien Lagoa, who made plans to help others instead.
Lagoa's bike was stolen from Fairhaven's Tropical Smoothie Cafe on Alden Road Aug 19. He had hidden the bike but not locked it up. Fairhaven Police say the bike was taken around 5:15 p.m. while Lagoa was working his shift inside. His bike was his means of transportation to and from work.
A Fairhaven teen, whose bike was recently stolen from Tropical Smoothie Cafe, where he works, wants to help other kids who can't afford bicycles of their own.
Now, the average kid would ask for money to buy a new bike, but Lagoa is more interested in paying it forward with a special GoFundMe he set up.
"I've decided that instead of raising money for another bike, it's more important to help kids who can't afford one," Lagoa said. "My friends and I plan on going to Walmart to buy some bikes and locks and hand them out to kids in need."
Lagoa's mother, Vanessa, was heartbroken when she got the news and is offering a reward with no repercussions attached.
"This kid rides this bike every day and is super-independent," she said. "He worked hard and paid for it. That being said, I'm offering a $100 reward for it being returned (yes, even if you are the one who borrowed it without asking). If you took it, please return it. No questions asked and seriously no judgment. People do s***** things sometimes, but if you did in this case, it's your chance at redemption."
Lagoa's boss Karyn Ferreira, who owns the Fairhaven and New Bedford Tropical Smoothie locations, said she caught the back of the thief on camera.
"She was very helpful," Lagoa said of the owner. "I'm just happy that a lot of people are looking out for me and trying to help. I'm not looking to press charges. I would just really like my bike back. Lock your bikes up because if I had a second chance, I'd put a tracker in mine."
If anyone has any information on the whereabouts of the bike, contact the Fairhaven Police Department.
Lagoa had raised almost $900 as of late afternoon on Monday and hoped to reach his $1,000 goal so he can help other kids, too.
Fairhaven Man's Woodworking Hobby Spreads Smiles
Fairhaven resident Brian Fitzgerald loves sharing his woodwork creations with the community. Check out some of them here.
More From WFHN-FM/FUN 107