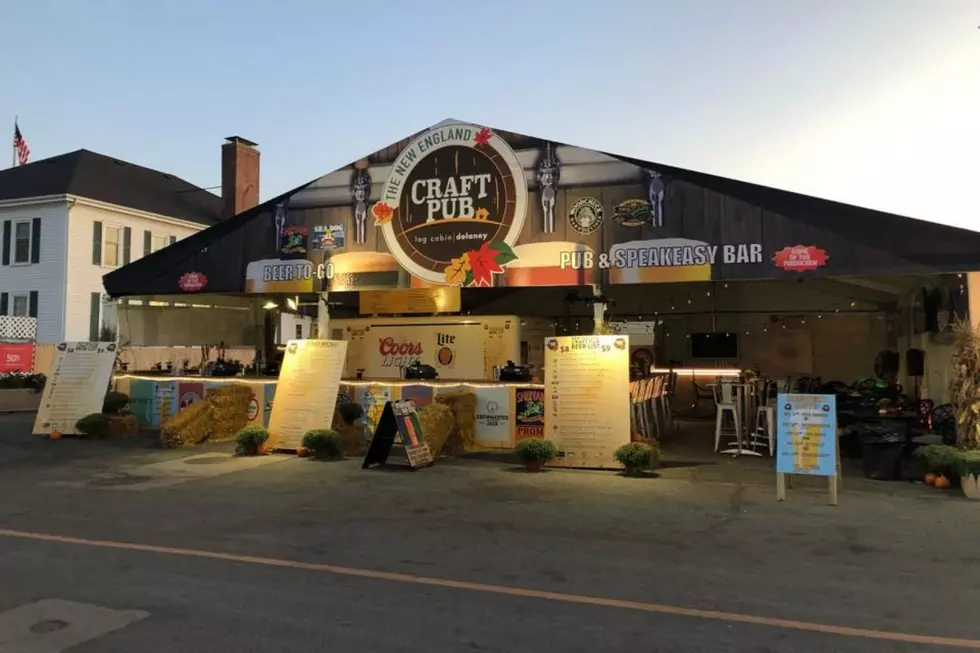 Enjoy Big E Fair Food Even Though It Was Canceled
New England Craft Beer Pub at the Big E via Facebook
When I heard the Big E was officially canceled this year, I did what any person would do and shed a tear for all of the delicious food I would be missing.
So I am excited to report that, even though we will be without the Big E in 2020, we still have a chance to enjoy some Big E-inspired food in Holyoke.
The New England Craft Brew Pub is typically found on the Avenue of the States at the Big E, offering local craft beers and delicious plates like Turducken sliders and shepherd's pie. This year, the pub will be setting up shop at the Log Cabin in Holyoke. The hours are Thursday and Fridays from 4 to 8 p.m., Saturdays from noon to 8 p.m., and Sundays from noon to 6 p.m.
Peter Rosskothen, the owner of Log Cabin, spoke with WPRI12 and stated, "We heard the disappointment in our guest's voices when the Big E was canceled. We are excited to work with the great team at The Big E to be able to bring a little part of this annual tradition to the local community. It may look a little different, but we aim to create the same welcoming joyful environment that patrons of the New England Craft Pub are used to experiencing each year."
Even though we will miss out on strolling down the Avenue of the States this year, it's nice to hear that a little slice of the festival will be available in Massachusetts.
Food purchases will be required to accompany your craft beer and reservations are strongly encouraged.
Click here for more information.
Enter your number to get our free mobile app
More From WFHN-FM/FUN 107