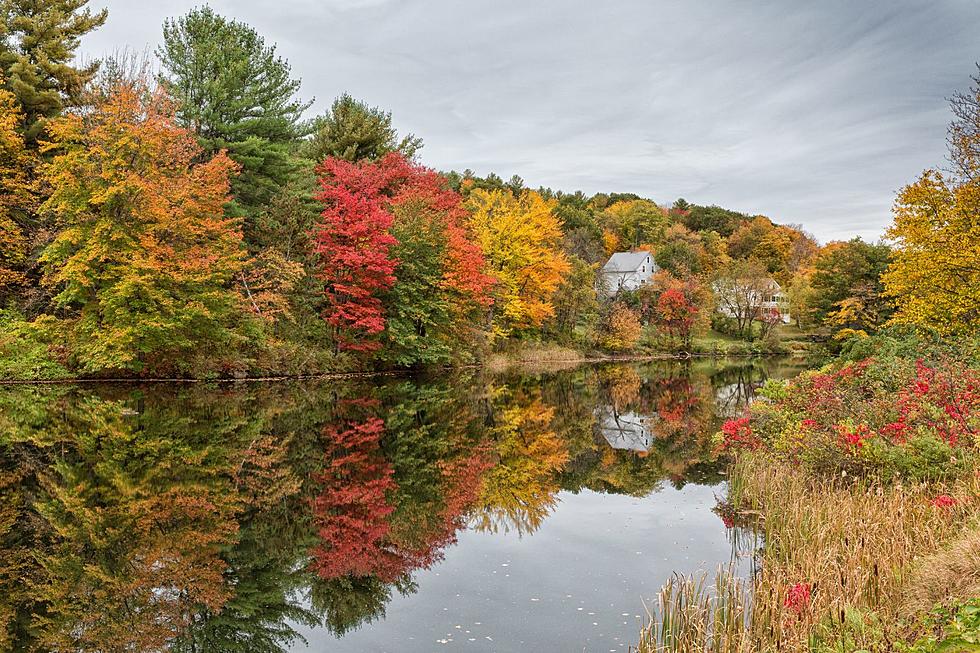 Fall in Massachusetts May Look a Little Dull This Year Due to Severe Drought
Canva
Summers on the SouthCoast have their charm, but New England really shines during the fall season as the leaves change and the foliage gives us a spectacle of Autumn colors. But don't be surprised if the fall foliage is less than spectacular this year. Unfortunately, this drought is affecting a lot more than just the summer months.
"How much heat and humidity we're seeing right now and lack of moisture, all of this is going to affect how vivid our fall foliage looks as we head towards the fall," said meteorologist Christina Erne.
She added that it's not a specific science due to the fact that different types of trees react differently to drought conditions, but what our region can expect is fewer leaves on trees heading into fall, an earlier and shorter foliage season, and duller colors.
Northern states, like Maine and Vermont, might be in the clear since they only experienced a moderate drought, but as of Thursday, Massachusetts and Rhode Island are experiencing extreme drought conditions, and that will certainly affect our leaf-peeping season.
ABC 6 meteorologist, Chelsea Priest, said, "(It is) definitely an earlier season for leaves turning if we don't catch up on rain soon. That being said, the pattern does seem to be changing a bit with a few rain chances in the upcoming week and cooler, more seasonable temperatures."
So, there is still hope, but we will need a lot more inches of rain if we want a vibrant fall season.
ISA certified arborist and founder of Largess Forestry, Matthew "The Twig" Largess, spoke with ABC 6 and explained that fall colors are the product of a natural reaction to changes in temperature, sunlight, and water. Signs of trees turning early is a bad sign for tree health.
"They are trying to survive," he said. "Without water…they're in deep trouble right now."
Sleep Among the Foliage Inside This Stunning Mass. Pondhouse
Need a getaway from the hustle and bustle of everyday life? The Pondhouse Airbnb in Ashfield, Massachusetts provides a WiFi-free, cell service-free space that is not only aesthetically pleasing and relaxing, but is also a great way to reconnect with yourself and with nature. Plus, if you're searching for the perfect spot to check out New England's stunning fall foliage without getting out of bed, search no longer.
More From WFHN-FM/FUN 107