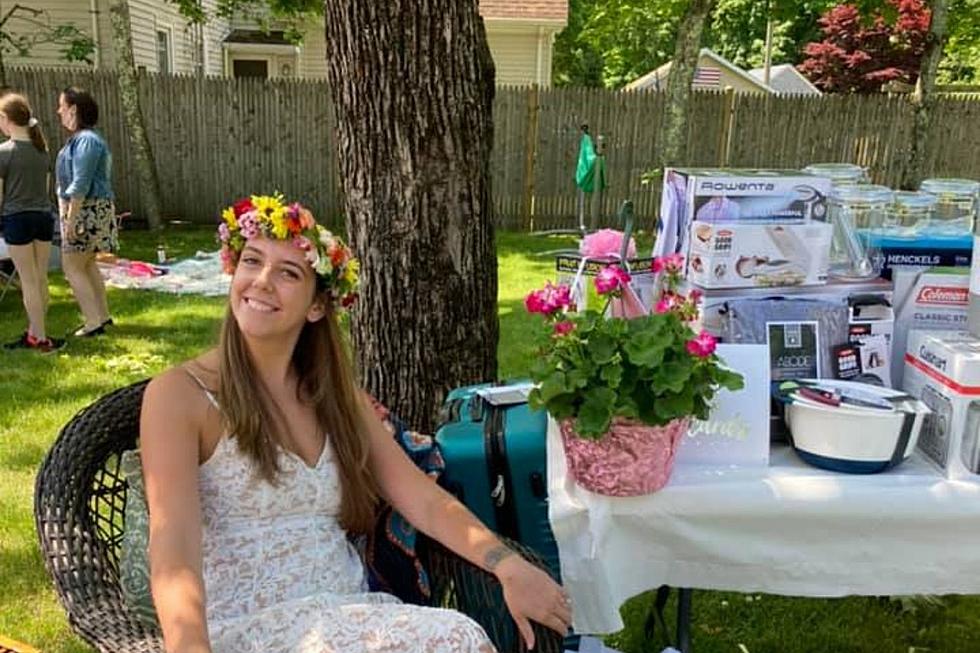 'Display Showers' Are Becoming a Popular Choice for Brides
Photo Courtesy of Delaney Footit - Casey Savoie
Since I'm getting married in a few months, wedding stuff is always on the brain. I belong to a Facebook group where local brides all chime in with ideas and looking for feedback. One bride recently asked how others felt about the tradition of opening gifts during the bridal shower. Is this a must-do or skippable segment in the event? Everyone's opinions differed from this is a non-negotiable right of passage to "it's torture for all involved, for the love of God skip it."
One bride mentioned the latest trend of hosting an unwrapped shower, otherwise known as a "display shower." This eco-friendly option means that instead of your bridal shower guests covering their gifts in wrapping paper or putting them in gift bags, they simply bring the item as is and leave all of them on a table to be displayed for the entirety of the event. The bride doesn't take an hour or more opening presents and gets to spend that time mingling with loved ones.
I actually know someone who opted for a display bridal shower last summer and she was even going to duplicate it for her baby shower before switching gears and deciding on a drive-by baby shower instead. Delaney Footit had many reasons for choosing to have an "unwrapped shower."
"I guess it's more of a modern idea," Footit said. "Younger people, in my opinion, don't want to spend over an hour just opening presents in front of everyone. They'd prefer to eat and socialize with their guests. Also, it's better for the environment to save the paper!"
As traditional as I am, I can see how this choice is appealing. I am nervous about having all of that attention on me while I open gifts and I love the idea of spending quality time with guests; especially since the pandemic prevented us from gathering this past year. I'll definitely have to bring this concept up to the bridesmaids soon.
KEEP READING: Here are the most popular baby names in every state
Using March 2019 data from the
Social Security Administration
,
Stacker
compiled a list of the most popular names in each of the 50 states and Washington D.C., according to their 2018 SSA rankings. The top five boy names and top five girl names are listed for each state, as well as the number of babies born in 2018 with that name. Historically common names like Michael only made the top five in three states, while the less common name Harper ranks in the top five for 22 states.
Curious what names are trending in your home state? Keep reading to see if your name made the top five -- or to find inspiration for naming your baby.
More From WFHN-FM/FUN 107