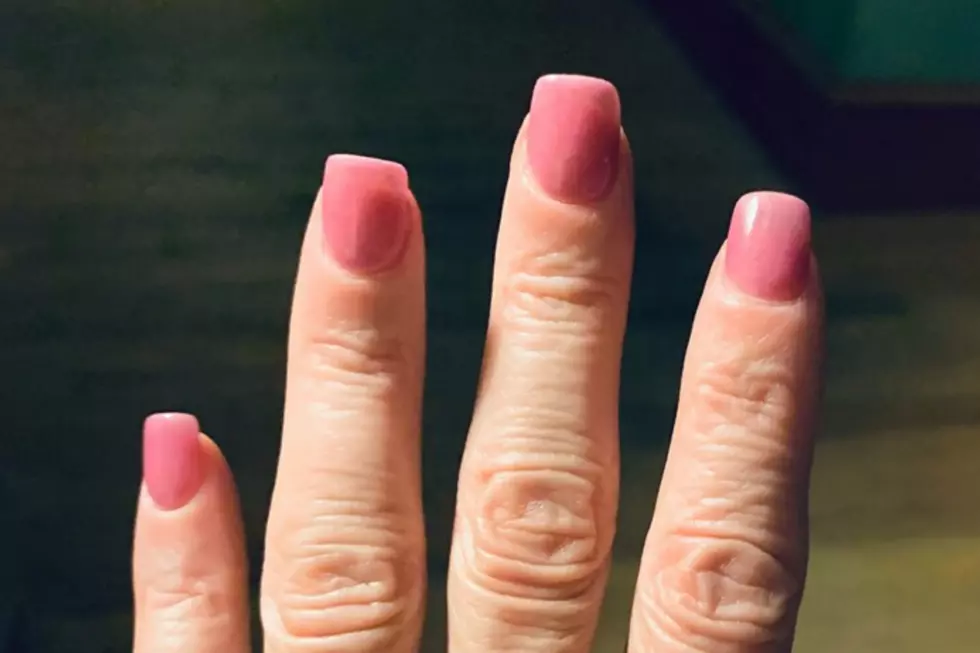 Dip Manicures Are Not Worth the Risk
Photo Contributed by Louise J Guy
I love getting my nails done. It can get expensive, so I don't go very often. But when I do, I tend to get a gel manicure. One product that I will never try is dip powder. The fact that they are virtually indestructible and last nearly four weeks can be tempting, but there is a huge risk of infection and contracting nail fungus.
Louise Guy recently booked an appointment with a dermatologist for the treatment of a nail fungus that she claims that she contracted at a local nail salon using dipping powder. She posted this photo of her nails in a local town group on Facebook, but does not name the salon in the post.
And those photos are not as severe as some of the others I've seen in the last few years.
Lilly Fagundes of Hair In Motion Cosmetology Academy has been involved with the industry for decades. We reached out to her for comment on the popular service. "Dipping powder requires customers to dip their fingers into the powder container. You don't always know if they have an infection, an open wound, and then transmit germs, blood, etc into the rest of the container. It's then contaminated since they can harbor bacteria for weeks."
Fagundes does not offer the service at the salon but warns others to take extra precautions if they do. "If you want to perform dip powder properly, you have to pour a small amount of powder for each client into small containers and discard the rest after each use. Each finger needs to be dipped in individual containers and not in the same one. One of your nails can have fungus or bacteria and you don't even know about it. You could spread it to the other fingers otherwise."
Guy doesn't know if she will ever get a dip manicure again. "If I ever did; I would buy my own dip and bring it with me to a different nail salon. It is the community use that appears to be the issue."
Experts agree that buying your own dip powder and bringing it to the salon is the safest bet in protecting yourself from infection. It may be pricey, but at least it guarantees that you are the only user of that particular jar.
Enter your number to get our free mobile app
More From WFHN-FM/FUN 107