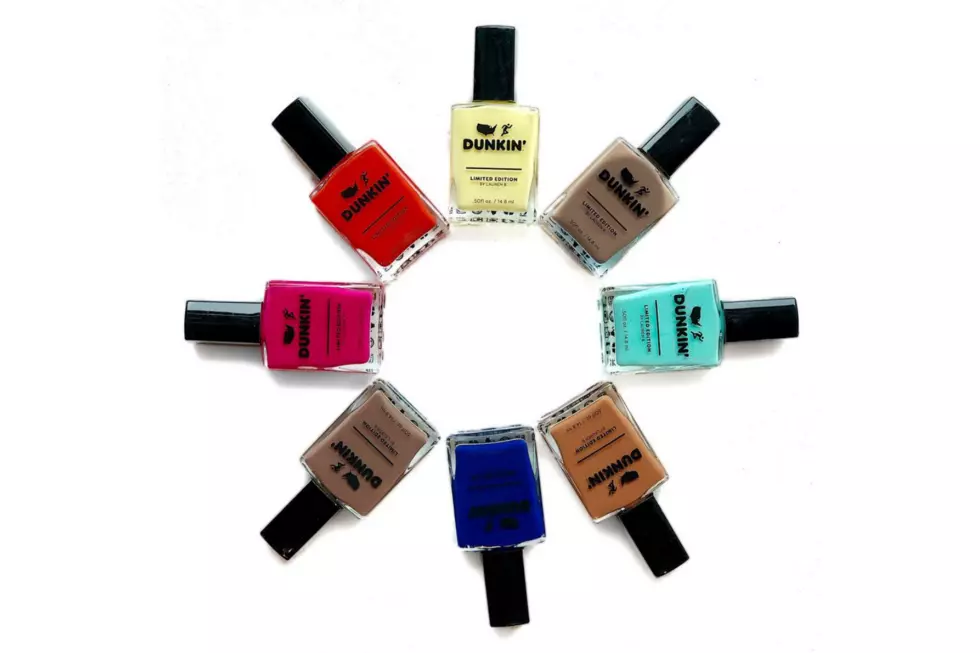 Dunkin' Launches New Line of Nail Polishes Inspired by Your Favorite Treats
Dunkin Nail Polish
This sweet new beauty product will be available for a limited time at select salons in 10 cities across the country while supplies last. Sadly, no SouthCoast salons currently carry the line. You'll have to travel to the Boston area to for the closest salon with polishes from the Dunkin' brand.
The eight shades are inspired by Dunkin's Signature Lattes, Baskin-Robbins Ice Cream Flavored Coffees, and their classic orange and pink logo colors.
Dunkin' is partnering with Lauren B. Beauty, a vegan-friendly nail polish company, to create eight crave-worthy colors for spring. The new nail polishes include Cocoa Mocha, Caramel Craze, and Blueberry Crisp, inspired by Dunkin's new Signature Lattes, as well as Butter Pecan, Pistachio Almond Fudge and Banana Split in honor of our seasonal Baskin-Robbins Ice Cream Flavored Coffees. Or, fans can rep our iconic orange and pink colors with the vibrant Slam Dunkin' and Pretty in Dunkin'." - Dunkin'
If you happen to make the trip to a participating salon to get a manicure or pedicure using a color from the new Dunkin' line, you will also receive a $3 Dunkin' gift card, while supplies last.
I'm personally loving the pink shade, Pretty in Dunkin'. Dunkin' should definitely offer their line on the SouthCoast ASAP.
More From WFHN-FM/FUN 107