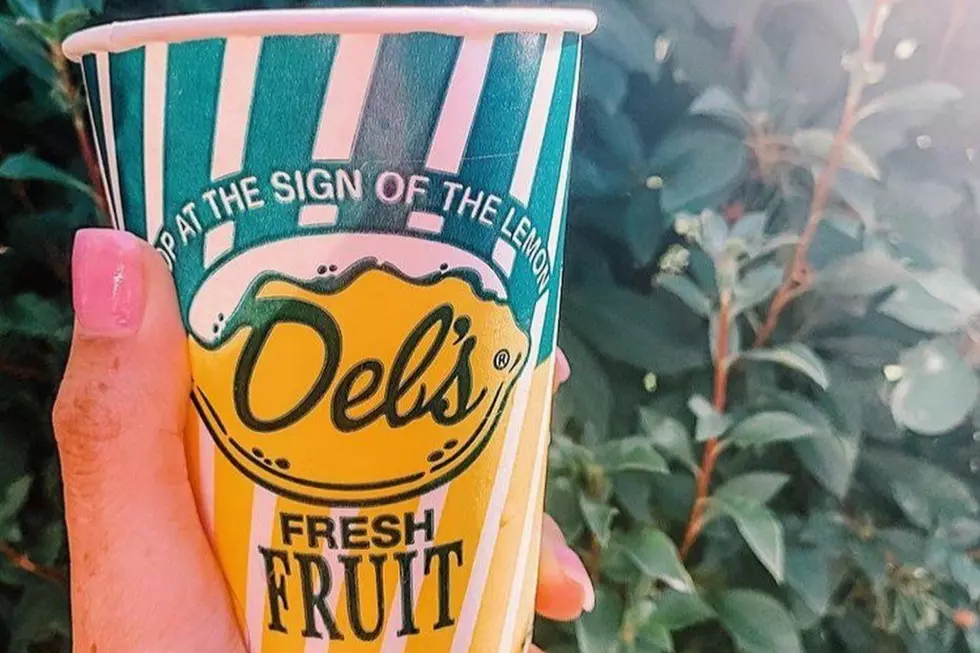 Del's Introduces Pumpkin Spice to Its Lineup
Del's via Facebook
Del's Lemonade is the quintessential beverage of summertime. Every year, New Englanders anticipate the first sip of the year, and the brand has become a sought-after drink every summer.
This year, however, they aim to tackle an entirely new season and put their name in the hat with the most popular flavor of fall.
Introducing Pumpkin Spice Del's – and yes, it's a real thing.
Del's Lemonade announced on its Facebook Thursday that it would be offering pumpkin spice at participating locations. They asked the community to try it and share some feedback, and the community did not hold back.
One fan wrote, "Love almost anything pumpkin spice but this does not sound good at all."
Another person said, "Not sure about it, Del's is a summer thing for me."
And countless people simply commented, "NO!"
The vast majority of fans don't seem to be on board with this new flavor, and I don't blame them. It's like that saying, "If it ain't broke, don't fix it." Del's has such a good thing going with its original lemon flavor pairing perfectly with the hot days of summer. Just keep with what your good at, Del's, and that's crushing the summertime drinks.
Then again, I could be completely wrong, and it could become the greatest autumn drink that New England has ever had. I just have my doubts after seeing the overwhelming amount of negative comments from my fellow Del's lovers.
There are plenty of pumpkin items, but there's only one Del's. Why not just stick with being the best at lemon?
HOLIDAYS ANYTIME: Seasonal Flavors Hitting the Shelves Now
Enter your number to get our free mobile app
More From WFHN-FM/FUN 107