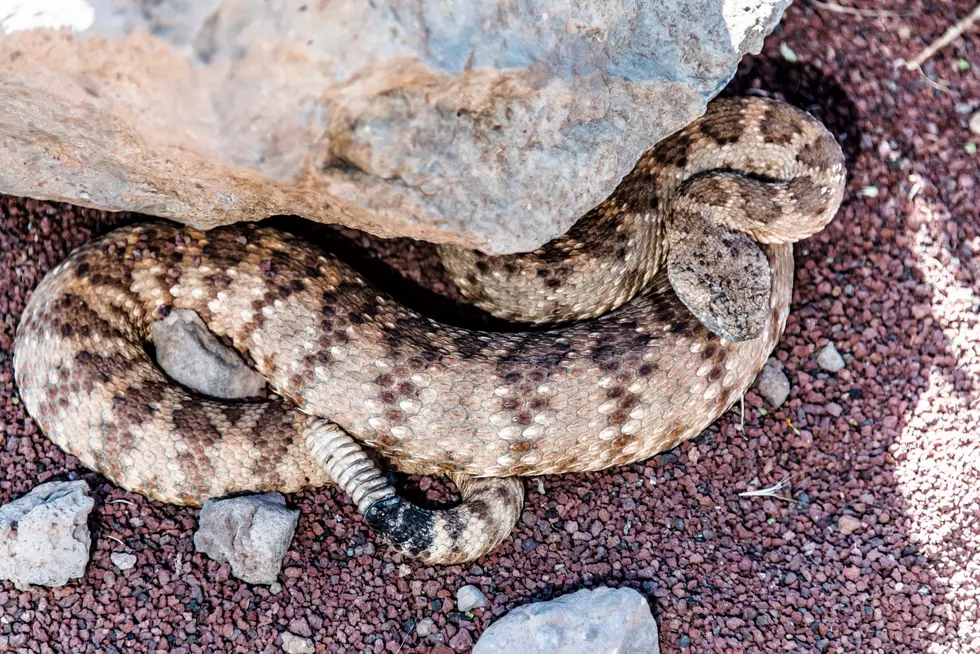 Deadly Rattlesnake Shows Up in Massachusetts Parking Lot
Clyde Laster/ThinkStock
Not too far away in Braintree, Massachusetts, a timber rattlesnake made an unwanted appearance at a go-kart track, wrapping itself around a tree in the parking lot.
Police were alerted and already have taken care of the situation, it's safe to say the snake is far away from civilization now. The snake was not killed, only relocated, because it's an endangered species and it is actually illegal to kill one.
WCVB is reporting it most likely came from the nearby 6,000-acre Blue Hills Reservation, which is known to host these types of snakes.
Timber rattlesnakes do have a deadly venomous bite, but more often that not, they'll just rattle their tail in warning and slink away rather than strike.
Thankfully, no one (that we know of) has been killed by one of these since 1791, and since everyone acted quickly, appropriately and accordingly, we were able to keep the streak alive.
More From WFHN-FM/FUN 107