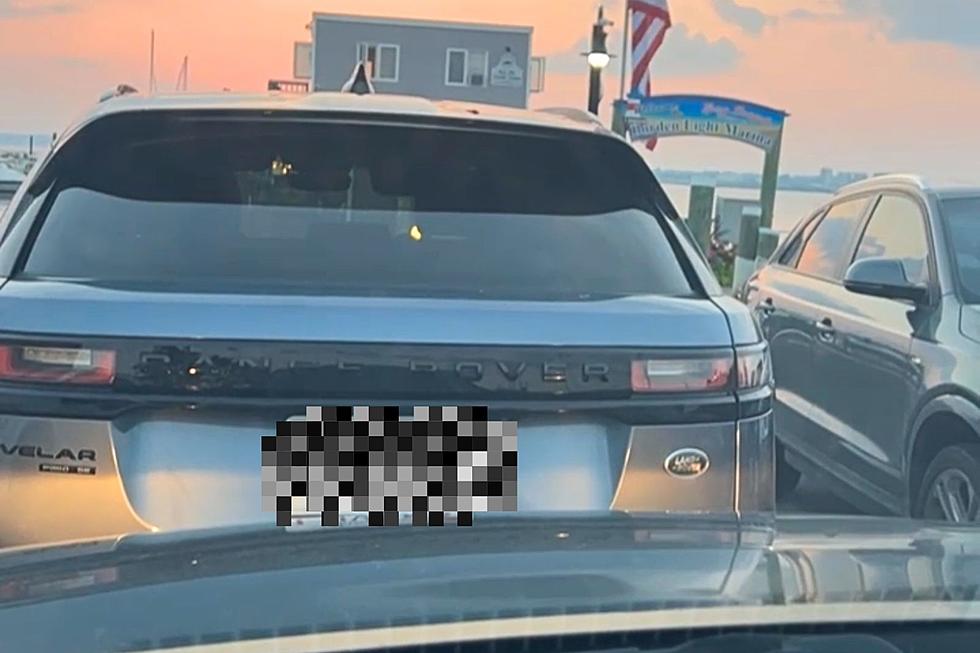 Fall River Driver Might Be Biggest Dave Matthews Band Fan in Massachusetts
Gazelle/Townsquare Media
Every commute is a blessing here on the SouthCoast. You never know what you're going to see on your drive.
Last week my buddy Dan "The Man" Stoddard and I decided to go out for some brewskis. I picked him up around 7ish and we made our way over to Tipsy Seagull in Fall River. It had been a long and hot day and we were looking to unwind.
That's when we saw a pretty sweet license plate.
As we pulled into the parking lot, we noticed a fancy Range Rover in front of us. Our eyes instantly went to the license plate, which read: "LUVDMB."
Now, I'm not exactly sure if it meant what we thought it meant, but it's pretty obvious.
This person is clearly the biggest Dave Matthews Band fan in Fall River, if not Massachusetts.
If you're letting the world know by license plate, you know it's serious.
We took our business inside and began asking around to see if anyone knew whose car this was. You know, just to shake their hand, nothing bad. Unfortunately, we came up short and couldn't find the person behind the DMB license plate.
Stoddard and I polished off our beers, waved goodbye to the Bartender, and walked back to our car like Ants Marching. As we pulled away, I prayed nobody would Crash Into Me as I shouted Where Are You Going? to the oncoming traffic on Grey Street.
See what I did there?
If anyone has any clue as to who this awesome license plate belongs to, I'd love to meet them. Send me an email at Gazelle@Fun107.com so Dan the Man and I can get some closure.
Massachusetts Vanity Plates That Made Us LOL
Lots of drivers like to show their personalities through vanity license plates. Here are some registered plates in Massachusetts that had us either laughing or scratching our heads.
Dave Matthews Plays Intimate Solo Gig in New York City
Two-hour performance included stories, jokes and classics from his band's catalog at New York's Irving Plaza on June 7, 2023.
More From WFHN-FM/FUN 107