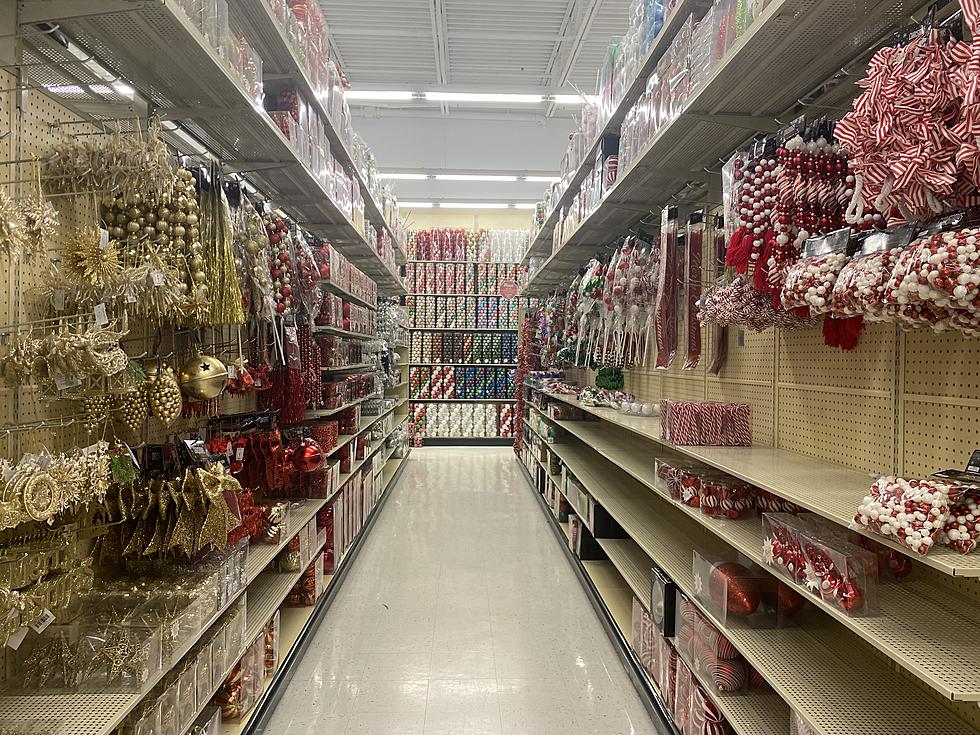 Hold the Pumpkin Spice – Christmas Is Already Here at Some Stores
Kari / Townsquare Media
While many people in Massachusetts have been spending their free time hitting up beaches or enjoying ice cream cones to stay cool in the summer heat, others have been preparing for the long-awaited holiday season ahead.
As some signs of fall, from Halloween stores to pumpkin spice lattes, have certainly been showing their colors across the SouthCoast, many people have cried in disgust that it's just too early for spooky costumes and flannel shirts. After all, it does feel like 95 degrees outside. But little do these folks know, some stores are jumping even farther into future and breaking out the Christmas decorations in mid-August.
The shelves at the Framingham Hobby Lobby are already stocked full with everything holly and jolly. From ornaments and wreaths to oversized candy canes and Christmas trees, aisle after aisle is covered in red and green garb.
Of course, the store also has the other half of its seasonal section dedicated to everything fall, but I have to say, I think this is the earliest I've ever personally seen Christmas decor hit the shelves.
If you're like me, though, you probably always find yourself combing store shelves for cute holiday decor way too late into the season and coming home disappointed with the selection you had to choose from. Not this year! Maybe this is a sign to get out and get an early peek at this year's decorations before the shopping rush hits.
25 Businesses New Bedford Is Asking for Most
Now that a Starbucks seems to be coming to Coggeshall Street, here is a list of businesses New Bedford area residents are asking for to come next to the Whaling City.
New Bedford Restaurant Owner's Positive Reviews of Competing Restaurants
Susie Amaral bought Alianca Restaurant in New Bedford two years ago, but that doesn't stop her from visiting competitor's restaurants and publicly sharing positive reviews. Here are just a few of them.
25 Cash-Only SouthCoast Businesses
Here are 25 businesses on the SouthCoast that only accept cash (and sometimes checks), but no credit or debit cards.
More From WFHN-FM/FUN 107