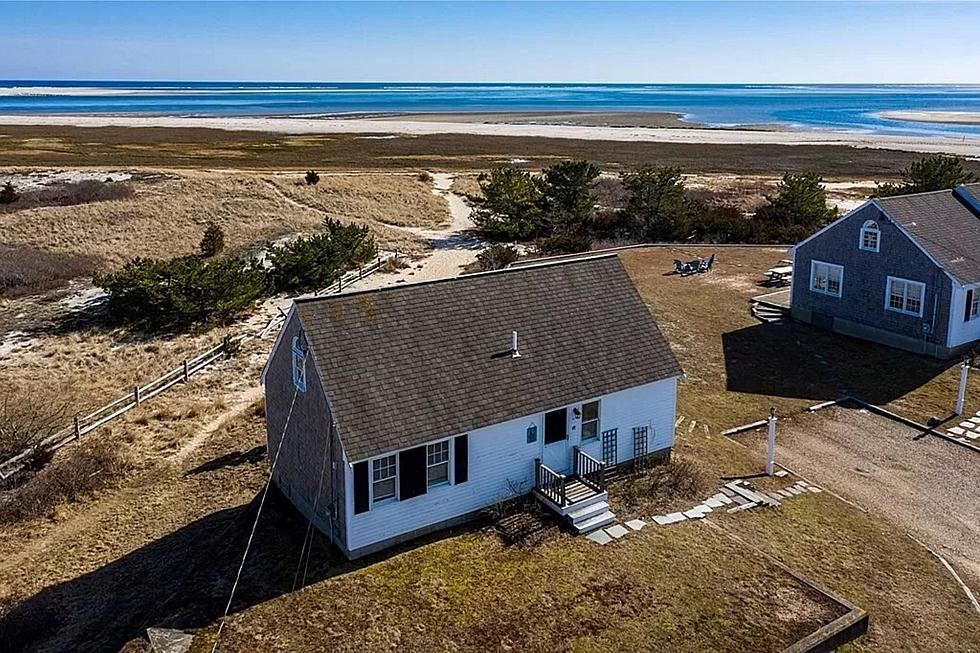 Would You Pay $2.2 Million for This 664-Square Foot Chatham House?
Paul E. Grover, Berkshire Hathaway HomeServices, Robert Paul Properties
I know what you're thinking right now: Absolutely not! I would never pay $2.2 million for such a small home! But hear me out and just hold onto your answer for a moment. You need to check out these pictures.
This home in Chatham, Massachusetts may only have two bedrooms and one bathroom, and it may not have all the fancy, updated appliances you might expect at a $2 million price point. But you know that feeling you get when you rent out a house on the beach for the weekend and get a little escape from reality for a few days? This house, in all its small-square-footage-glory could make that feeling your new reality.
This cute, 664-square-foot beachside cottage is so much more than its square footage. It's the natural light seeping through all of the windows. It's a cozy back patio that's literally steps away from sandy beaches and cerulean waters. Put simply, it's a pocket-sized paradise, and certainly, if I had $2.2 million laying around, I might find myself in a bidding war trying to make it my own.
I'll say it again: You need to check out these pictures.
Are you ready to call this stunning spot home? The beachside cottage on Little Beach Road in Chatham is currently on the market for $2.295 million with Paul E. Grover of Berkshire Hathaway HomeServices and Robert Paul Properties.
Would You Pay $2.2 Million For This 664 Square Foot House in Chatham?
This Chatham home is cozy and cute, and it has incredible ocean views. But does all of that make up for its minimal square footage and overwhelming price tag? Take a look inside and let us know.
Bask in Your Own Tropical Paradise in the Middle of Massachusetts
Massachusetts residents truly are lucky in that we get to experience all four seasons throughout the year. But you know one thing we
are
missing? A little bit of tropical paradise.
Step inside this home for sale
smack dab in the middle of Massachusetts that actually offers exactly what the rest of the state is missing out on.... We promise this place is
epic
.
This Scituate Beach House Is an Ocean Lover's Dream
The
Summer Wind Beach House
in Scituate, Massachusetts is on the market for over $900,000, but its views are priceless.
Wareham's Charming Old Red Farm Inn for Sale
This 1703 farmhouse has been carefully updated and has been used as an inn for many years.
Stay the Night in a Renovated 19th Century Newport Firehouse
After going through a year of extensive renovations and restorations, this 19th century firehouse is now available to rent, and it's safe to say we're obsessed. Check out the Firehouse Inn's six-bed, six-bath space that boasts a neat and modern kitchen and plenty of charm only a historic firehouse could bring.
More From WFHN-FM/FUN 107