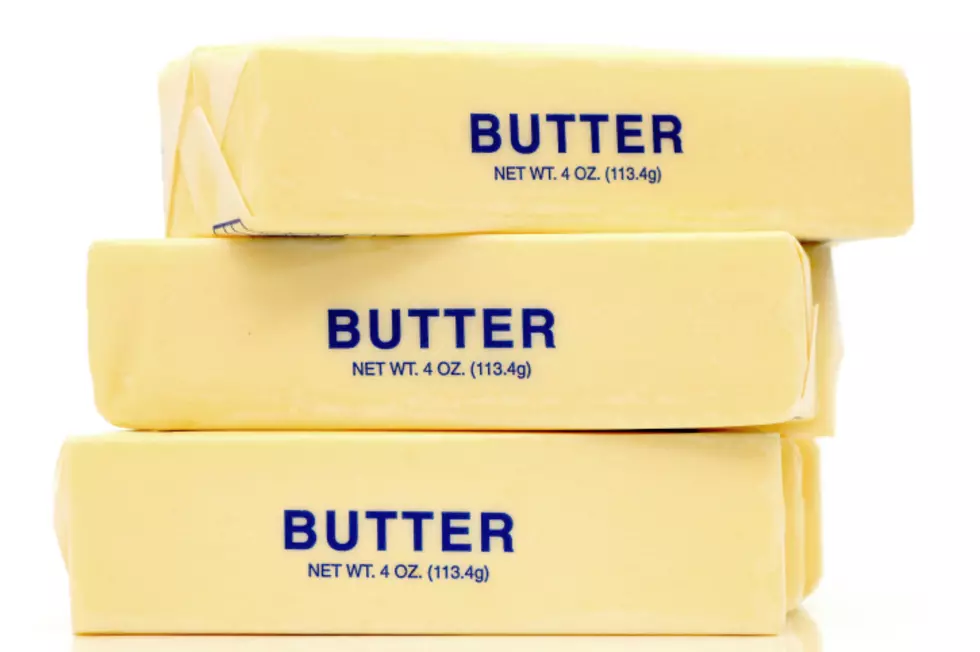 Change My Mind: Butter's Better When It's Not Refrigerated [POLL]
Kitty Ellis
I'm sorry, but if you're keeping your butter in the fridge, you're doing it wrong.
When it comes to butter, I use just as much as Paula Dean on her cooking shows, so the stick of butter doesn't exactly last long to begin with. Yes, I leave one stick of butter out on the counter (or in a cupboard) at room temperature, while the remaining sticks sit in the fridge. So I'm not that much of a monster when it comes to keeping my butter safe.
I don't enjoy ripping up my piece of toast or slice of bread with rock-hard butter and that's simply my prerogative.
According to Healthline.com, "It is generally recommended not to leave butter out for more than a couple of days or weeks in order to keep it at its freshest." And I totally respect that, but I'm going through sticks of butter quick enough t avoid any mold or bacteria growth.
It also states that if your house is 70 degrees or warmer on average that it's a danger zone; luckily, my house is always cold at around 64 degrees.
No, I'm not interested in margarine or that "I Can't Believe It's Not Butter" nonsense, I want some fresh salted butter that can store easily in a holder specifically for the sticks.
I said what I said, now show me how you really feel about warm/cold butter by voting below:
Is This How I Make a Clam Boil?
Gazelle's Guide to Grilling Cauliflower-Crusted Pizza
More From WFHN-FM/FUN 107