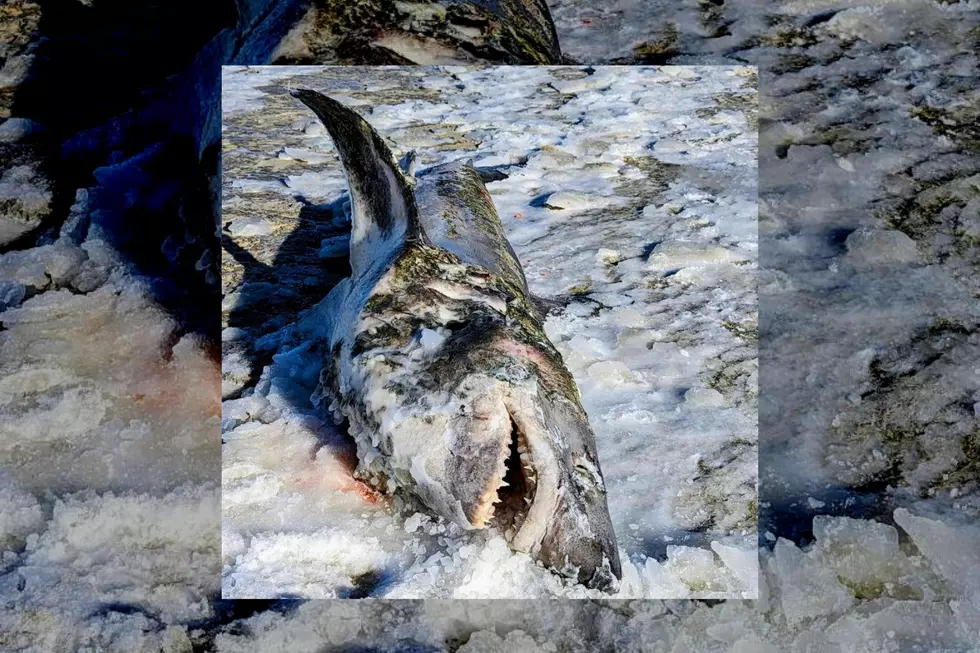 Cape Cod Photographer Captures Chilling Image of Frozen Shark Fully Intact
Cape Images by Amie
How cold was it last weekend?
Cold enough for sharks to freeze.
A photographer based on Cape Cod captured a shocking image of a shark, frozen stiff, on Cold Storage Beach and it's the perfect illustration of just how cold it got on Saturday.
Amie Medeiros is from Yarmouth Port and she braved below-zero temperatures over the weekend to capture stunning images.
She started photography as a pandemic hobby and after finding unlimited amounts of inspiration on the Cape, photography is now Medeiros's favorite thing to do.
"It's really quiet (on the Cape) in the winter and the visitors love to see what the beach looks like in winter. They can't get over it," she said.
When Medeiros ventured out to Cold Storage Beach in Dennis on Saturday afternoon, however, she was the one left speechless. It's safe to say she didn't expect to see a fully intact shark completely frozen on the shore.
"I actually wasn't going to go over to that part of the beach, but I saw its fin sticking up from way down and I had to go investigate," she said. "It was a startling sight, frozen, and bloody, (and) those teeth were pretty wild up close."
The question is, when did this shark freeze? Did it beach itself the night before and succumb to frozen temperatures or did it freeze in the water and wash ashore?
Either way, it was a chilling sight for Medeiros and other brave beachgoers.
Let's save the next beach trip for summertime.
The 15 Coolest Lighthouses Along the SouthCoast and Cape Cod
There is no shortage of beauty along the SouthCoast and Cape Cod and adding to the natural beauty of the shoreline are historic lighthouses, each with its own unique story. Let's take a trip down the coast and shine a beacon on 15 of the coolest lighthouses in the area.
More From WFHN-FM/FUN 107