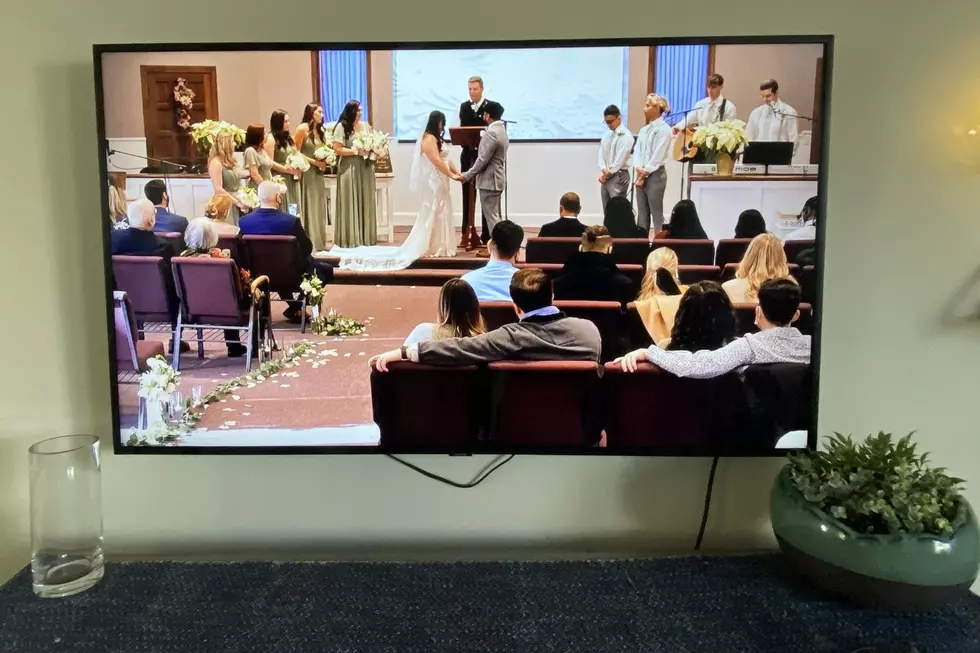 Brides, a Virtual Wedding May Be the Option for You
Maddie Levine/Townsquare Media
Over the weekend, I was cordially invited to witness the marriage of my cousin and her husband-to-be, but instead of receiving an RSVP card, I received a YouTube link to join in on her big day virtually.
It was my first virtual wedding experience, and I had some takeaways I wanted to share from this COVID-friendly experience.
I would like to start by saying that every bride is different and what one bride may like, another may not. Every bride deserves to play out their big day as they see fit, and that is exactly what my cousin did. She can be shy at times, and her new husband even more so. I bet they enjoyed a ceremony that included less than two dozen people in attendance rather than 200.
I was nervous that I wouldn't be as engaged in the ceremony as I normally would at an in-person wedding, but I was so wrong. I still got emotional as my niece played out her flower girl duties and my nephew walked proudly down the aisle with the rings. I was speechless when my cousin walked down the aisle with her father and I was brought to more tears when they said, "I do."
Even though the wedding wasn't in person, the magic of the day and their love for each other were beaming off of the television screen as I enjoyed it from the comfort of my couch.
It was a friendly reminder that COVID-19 can't take away everything. I missed the chance of dancing awkwardly at the reception and eating way too many desserts, but my cousin was still able to marry the love of her life amidst a chaotic time, proving that love will always win.
A virtual wedding is not my plan for November 7, but it is reassuring to know that it could be an option and would still bring my family and me so much joy. I can't wait for my turn!
Celebrity Couples Who Secretly Got Married
Enter your number to get our free mobile app
More From WFHN-FM/FUN 107