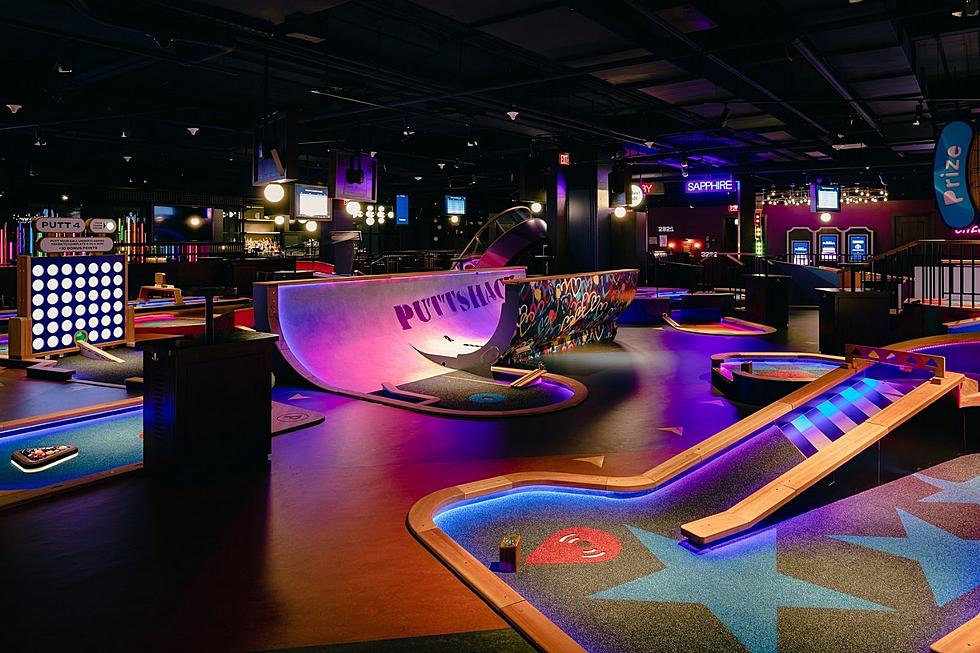 Upscale Mini Golf Coming Soon to Boston Is the Perfect Date Night
Puttshack via Facebook
If you were to ask me, the perfect combination of an ideal date night involves mini golf, food, and dancing, and I might have just found the best spot for a fun night out.
It's called Puttshack and it's an upscale, tech-infused experience that brings much more to the putting green than a normal game of miniature golf. Basically, the future of indoor mini-putt is here and it's coming soon to the Boston Seaport.
Picture this: you surprise your date with a round of mini golf at Puttshack and you're already scoring major brownie points, but then, you can grab dinner and drinks without even leaving the facility with a full menu and bar.
Stay a little longer and check out the local entertainment as the DJs bring a whole new party atmosphere that'll keep you dancing hours after you've finished your mini golf game.
Remember keeping score with pen and paper? Well, that's all a thing of the past as Puttshack offers an electronic score tracking system that not only makes it easier, but modernizes the game as you're aiming for that hole in one. Each one of the golf balls at Puttshack are linked with a technological chip that will keep score for you as well as your personal profile. Additional points can be made throughout your journey from the first hole to final one, completely changing the way mini-golf is scored.
Good news for parents who are looking for a different way to have fun over school vacation: Puttshack is kid friendly and offers an exciting birthday party experience that'll have your kid smiling from ear to ear.
Boston's Puttshack is looking to open in 2022 and I can't wait to test my skill at the beer pong mini-putt station where you're not only aiming for one hole on the course, but multiple. Follow them on Facebook for updates and official opening.
LOOK: 40 Discontinued & Special Edition Kellogg's Cereals
More From WFHN-FM/FUN 107