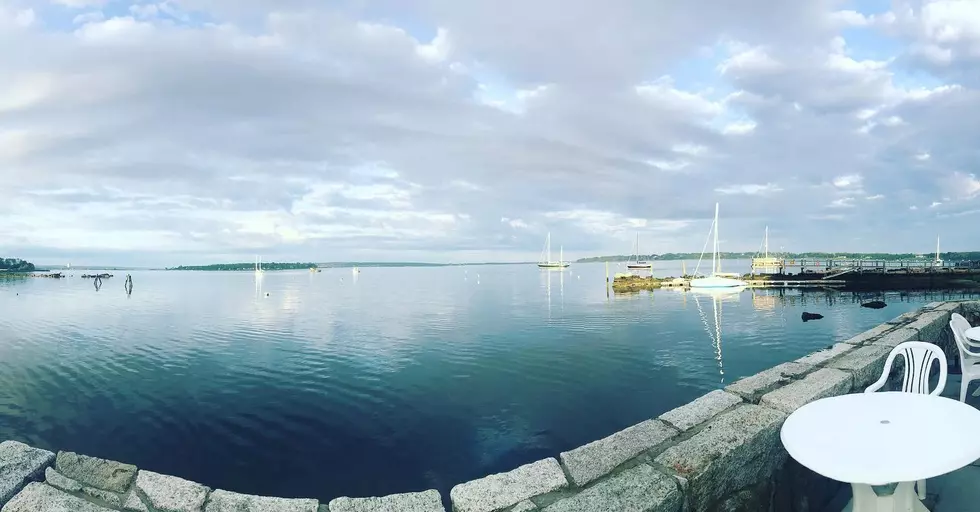 Best Dishes to Order from Rhode Island Lobster Pot's Menu [PHOTOS]
TSM/Christine Fox
There's a quaint and cozy restaurant in Rhode Island that sits along the edge of Walker Cove in Bristol.
The Lobster Pot has been a town staple since 1929, providing customers with New England classics, and the freshest seafood, as well as blending dishes with a new and contemporary twist.
Before you begin to question if it's too "ritzy" to dine at, completely forget about it and hear me out.
This restaurant may be known for their picturesque waterfront views of Narragansett Bay and award-winning seafood, but it's so much more than that; it's very affordable and offers an extensive menu that caters to everyone. In other words, it's 100 percent acceptable to order a delicious burger or a few appetizers, or perhaps just to stop by for a drink or two on their outdoor stone patio. Many may think that you have to come here just for the lobster rolls or fisherman's platter, which could be costly, depending on the market.
Don't let that scare you away; instead, consider The Lobster Pot as a reason to go out for a delicious inexpensive meal, or a destination to catch up with friends, old and new, over an ice-cold cocktail.
Regardless of your reasoning to visit The Lobster Pot, just know that every and any visit will be worth the trip.
Executive Chef Chris Lee has been mastering The Lobster Pot's menu for well over 10 years, perfecting each and every dish. Today, I sampled over a dozen sides and entrees and compiled quite the extensive "must-try" list.
Perhaps it's your first time and if you're unsure what to order from the menu, allow me to be of some assistance:
Jumbo Shrimp Cocktail
Oysters (Island Cove if available- medium salinity, light brine, large and meaty)
Baked Clams Casino
Rhode Island-Style Fried Calamari
Lobster Ravioli with a Seafood Scampi Butter Sauce
Pistachio Crusted Salmon over Jasmine Rice, Grilled Asparagus and drizzled with Basil Vinaigrette
Sliced Delmonico Steak with Herb Butter
Huntsman's Burger- Caramelized Onions and Mushrooms, topped with Cheddar cheese
Pan-Seared Scallops over Garlic Parmesan Risotto (Chef's Choice)
Lobster Pot Best Offered Special:
The bone-in prime rib that comes in at a whopping 28 ounces that eats like a 32-ounce steak. This special is available every Saturday night.
Pair each of these specials and favorites with an ice cold beverage from Bonnie, one of The Lobster Pot's Master Bartenders, and you're guaranteed an exquisite culinary journey like no other that focuses on the experience rather than the cost.
More From WFHN-FM/FUN 107