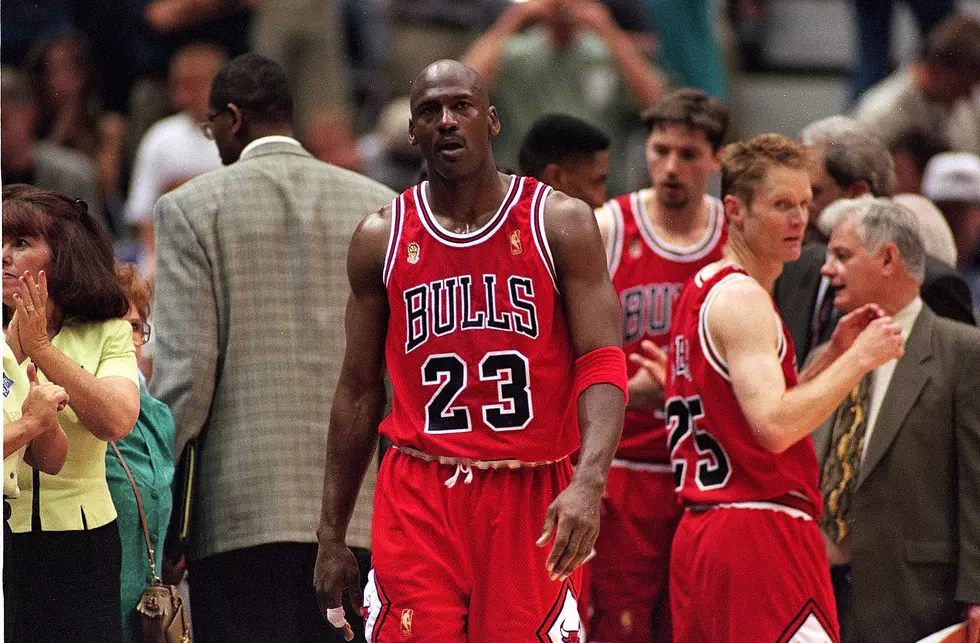 Basketball Fans Can Rejoice
Getty Images
Can it be 2020 already?!?
Throughout the years, ESPN has done a phenomenal job on its documentaries, most notably its 30 for 30 series. Therefore, on Christmas Day I was pumped to see them launch a trailer for their upcoming 10-part documentary on the 1998 Chicago Bulls!
I'm not fortunate enough to remember watching Michael Jordan and the Bulls of the 90s. I was really young at the time, but you can count on it that my father was watching the games. My love of basketball started in 2006 when I watched Dirk Nowitzki and the Dallas Mavericks take on Shaq and Dwayne Wade's Miami Heat. I remember my father taking me to a Celtics game a few years earlier, but it didn't catch my full attention until '06.
Around this time, I discovered an amazing sports network called NBA TV, that showcased some of the NBA's classic games. The feeling I felt when I found NBA TV, I can only assume was the same feeling our ancestors felt upon the discovery of sliced bread. l was amazed by the amount of hoops shown on the network 24/7.
Watching NBA TV allowed me to learn about the legendary Bulls coach Phil Jackson and players Scottie Pippen, Horace Grant, Dennis Rodman, and of course, the man who will always be better than LeBron (yup, I said it) Michael Jordan.
I got to see how a lot of what the Bulls did in the 1990s has influenced later dynasties in today's NBA, such as the San Antonio Spurs and Golden State Warriors. I also saw Jordan's massive impact on the game.
I can't wait to watch this documentary and learn even more about the era of basketball I adore. It stinks that we have to wait until 2020 to see it, though!
Check out the trailer below:
More From WFHN-FM/FUN 107