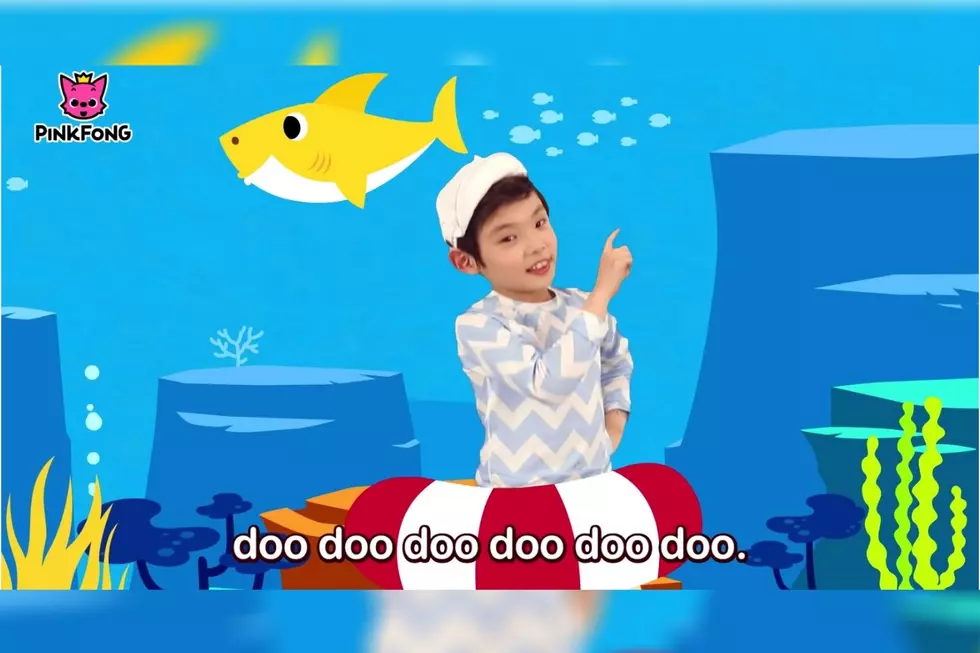 'Baby Shark' Now One of the Best-Selling Songs of All Time
Pinkfong! Kids' Songs & Stories via Youtube
It's the song that all young children love and the song that all parents hope to never listen to again. "Baby Shark" has made history once again for being one of the best-selling songs of all time.
I don't have kids, but I still know the dance moves to "Baby Shark", and that's just a testament to the reach of this viral song. The hit was released in 2016, and since then has amassed over seven billion views on YouTube, making it the most-watched video ever on the platform.
As if that wasn't impressive enough, the RIAA announced yesterday that "Baby Shark" has officially been recognized with RIAA-certified Diamond status and is the only awarded children's single in the RIAA Gold and Platinum Program's history.
The RIAA website shows that the Diamond status has only been award to 42 other songs since the designation began in 1999, awarding the prestigious status to singles that have surpassed the 10-million mark in sales and streaming numbers.
"Baby Shark" joins those 42 other songs with 11 million units.
There's the Beatles, there's Fleetwood Mac, and now there is Pinkfong.
"Baby Shark" is the type of song that will never leave your head after listening to it, and it has won the hearts of children around the world, my nephew included. It's very unusual for a children's song to achieve such a remarkable status, but in the world of YouTube and online streaming, "Baby Shark" was able to sink its teeth into families and achieve history.
KEEP READING: What were the most popular baby names from the past 100 years?
Enter your number to get our free mobile app
More From WFHN-FM/FUN 107