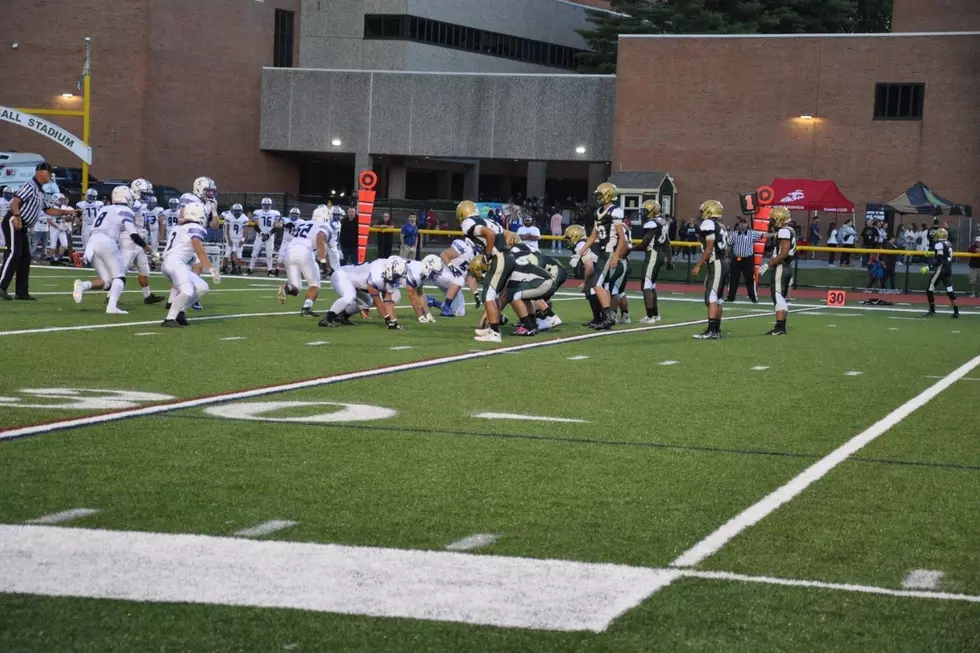 An Open Letter to High School Football Seniors
Greater New Bedford Voc Tech via Facebook
Dear Massachusetts High School Football Seniors,
Simply put, for reasons beyond anyone's control, you are being denied a rite of passage.
Thanksgiving Day football here in Massachusetts is special. It's been happening for over 130 years. It is woven into the fabric of the holiday in the very place the holiday was born. High school football IS Thanksgiving around here.
While an early spring season is still on track (barring a dramatic change for the worse), there is really nothing that's going to replace that hallowed Thanksgiving Day game for you.
For football players like you, suiting up for that Thanksgiving Day game as a senior is something you dream about as a little kid. You attend the Thanksgiving Day games as a younger person because everybody in town did. You looked up to those seniors in the big pads. It was hard to imagine that you'd ever be that big and get to play in a game as big as New Bedford/Durfeee, Fairhaven/Dartmouth or GNB Voc Tech/Diman.
Most days, these were the older kids in your neighborhood wearing the cool team jackets and sweatshirts, but on Thanksgiving morning, they might as well have played for the Patriots. They were the main attraction.
Next year, after you graduate from high school, the Thanksgiving game will be your unofficial class reunion. You'll be walking into the crowded games (God willing), still sleepy from staying out too late the night before.
The truth of the matter is you could go winless the whole season, but then beat your Thanksgiving Day rival in front of that huge crowd and you feel like you won the Super Bowl.
But parents won't be putting their turkeys in the oven before heading out to watch their children play the biggest game of their lives this year.
For one or two players on your team, their career may extend into college, but for the vast majority of you, your football careers would normally end on the Thanksgiving Day football field – except for this year.
After all of those grueling August practices, all of those end of practice sprints, all of those visits to the trainer, it must be frustrating for you to have your football careers end on some non-descript, generic Friday night in May. I want you to know that I feel your pain, and many, many other adults do, too.
You're football players, though. And that's inside of you. No pandemic can take that away from you. High school football players have the grit that you'll carry with you inside for the rest of your lives. Between the discipline you've learned both on the field and during this pandemic, there won't be much that will shake you in life.
It's not fair that you won't be playing on Thanksgiving for your senior year, but let's continue to hope you play in the spring.
Besides, I bet if you ask, your mom or dad will throw a turkey in the oven before heading to your last game in May.
CHECK IT OUT: 100 sports records and the stories behind them
Enter your number to get our free mobile app
More From WFHN-FM/FUN 107