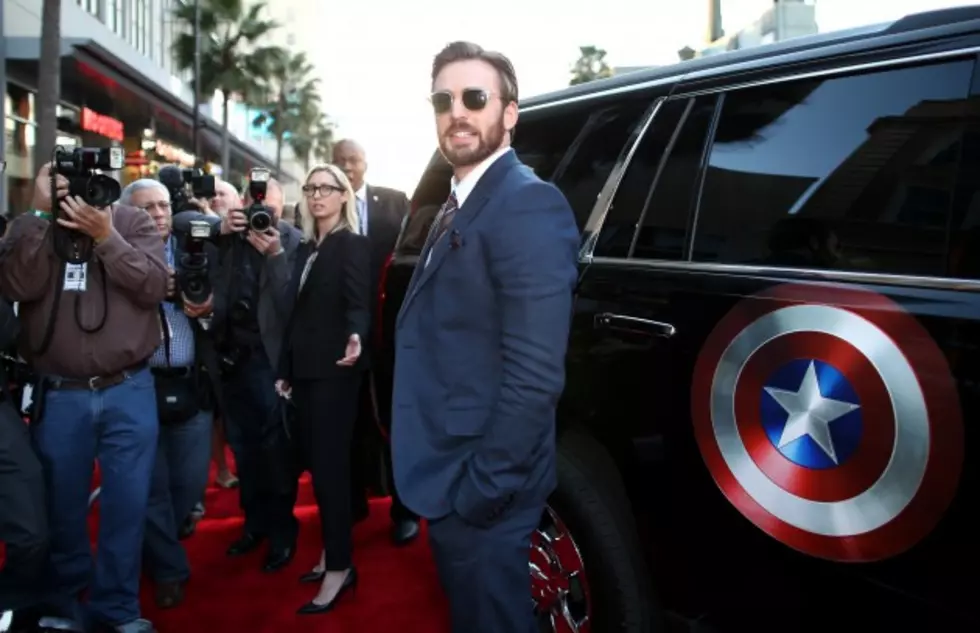 A Superhero Hangs Up His Shield
Christopher Polk/Getty Images
There must be something about playing a superhero that isn't so great, because lots of guys take a break from acting once they've played one and another actor has just announced that same plan.
Chris Evans is just three films into a six-film Marvel contract, but he says he is done with acting other than those obligated roles.
The 32-year-old Captain America star told Variety that he is ready to leave acting behind to start focusing on a directing career. In fact Evans spent his recent break from filming as Captain America to direct his debut film, a love story tentatively titled "1:30 Train."
But even though he's "known for awhile [he's] wanted to direct," he's got a bit more work to do as his superhero alter-ego before he can hang up the Captain America shield for good.
Captain America: The Winter Soldier is set to hit theaters in just a couple of weeks and Chris will be heading straight to London after the current film's press tour ends to start filming the second Avengers movie.
And that will still leave him with two more Captain America appearances to make in the next couple of years.
I guess I can understand why this kind of schedule might burn you out on acting altogether.
But if you are a big fan of the superhero, you don't have to worry just yet. Evans says he will continue acting until his obligation to the character ends.
Still don't expect to see him in other roles in between, he also told Variety that he "can't see myself pursuing acting strictly outside of" this superhero role.
I can't see myself pursuing acting strictly outside of what I'm contractually obligated to do.
Clearly being a superhero isn't for everyone. I mean as nice as it must be to be part of a huge blockbuster film that gets you international fame, you also then have to deal with the backlash of international fame. And being beholden to studios.
Edward Norton hated his experience as the Hulk and refused to be part of any sequels, George Clooney was one and done as Batman and Seth Rogen essentially flopped as The Green Hornet, so it's just not for everyone.
So will you miss Evans from the acting world or is this not that big of a loss?
More From WFHN-FM/FUN 107