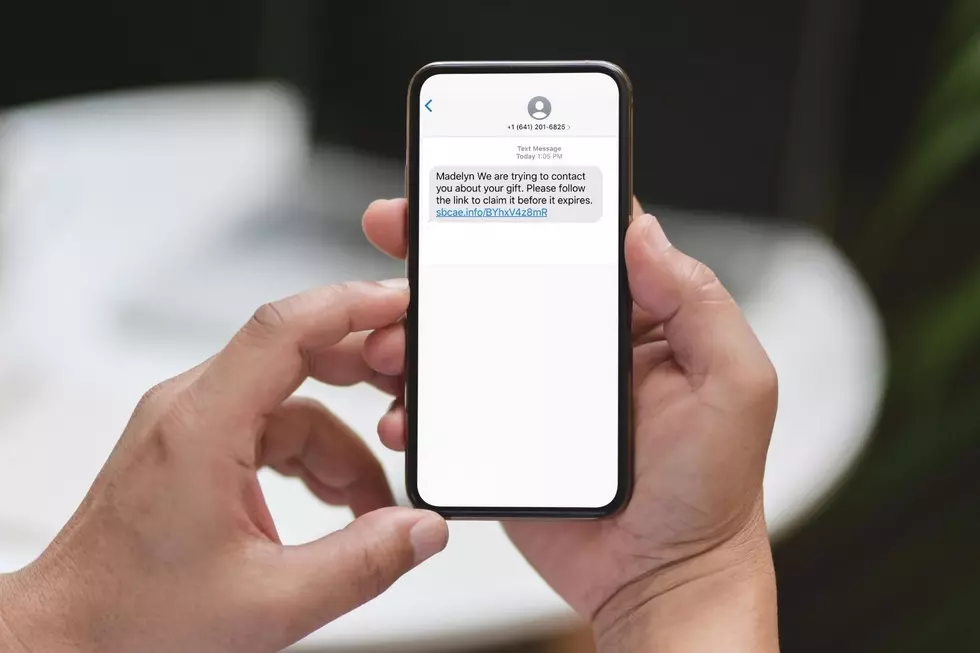 A National Texting Scam Has Reached the SouthCoast
Maddie Levine/Townsquare Media
It's important to protect yourself from danger, and that includes your technology. Hackers can gain access to very private information if you are not extremely careful. I almost fell for a scam today and from the sounds of it, I'm not alone.
I was catching up on emails earlier today when I got a text message from an unknown number. The message said, "Madelyn We are trying to contact you about your gift. Please follow the link to claim it before it expires." The message was followed by a link that had a mixture of letters and numbers.
A lot of red flags popped up when I read this message. First off, I didn't recognize the number at all. Second, I didn't remember ordering anything, and third, if someone got me a gift, why would it say it's going to expire?
Out of sheer curiosity, my finger hovered over the link, but then I remembered a post I saw on Facebook from the Oak Bluffs Police Department:
"We are asking you to take note of an apparent phone scam that is circulating locally and nationally. Please be wary of text messages that say a package or parcel is owed to you. Do not respond to the text and do not click the link."
Looks like I was a potential victim of a scam. I don't know what the hackers wanted or what they were searching for, but I wasn't going to fall for it this time.
Oak Bluffs Police recommend that if you receive a message like the one I received, report it to the Federal Trade Commission at ftc.gov/complaint.
KEEP READING: These are the top 6 scams connected to the pandemic
Enter your number to get our free mobile app
More From WFHN-FM/FUN 107