A Dozen of the Best Work from Home Jobs for 2020
Shutterstock
Now, more than ever, we have to make ourselves at home. Why not make some money while doing it?
Perhaps you've always worked from home, or maybe your office is going remote for the first time, or you've found yourself newly out of work. Regardless, outside of essential professions, nearly all work is now being done from home.
According to Global Workplace Analytic's analysis of U.S. Census and Bureau of Labor Statistics data, 56 percent of Americans work in a profession that could be done at least part-time from home. The other 44 percent may now find themselves needing to rely on newfound remote opportunities for an income as well. As more and more workplaces have gone digital, the researchers at Insurify compiled a snapshot of the top remote jobs. Here is a list of the best work from home jobs in terms of barriers to entry, number of jobs, growth, and pay.
Insights
National averages.

According to statistics released in the most recent Bureau of Labor Statistics Occupational Outlook Handbook, the median annual wage for American workers is

$38,640

as of May 2018. Additionally, it predicts that the country will see an average of

five percent

growth in the number of jobs per industry total between 2018-2028.
Methodology
To determine the leading work from home jobs, the data science and research team at Insurify, a home insurance comparison website, turned to studies released by Glassdoor, the U.S. Labor Bureau Occupational Handbook, and Flexjobs. The Highest Paying Jobs were identified as the full-time remote positions with the highest salaries in Glassdoor's database. The Fastest Growing Jobs are those that the Bureau of Labor Statistics predicts will have the largest percent increase in jobs between 2018-2028 with work from home opportunities. The Most Common Jobs were identified as the professions with the most frequent appearances in FlexJobs' — a remote jobs service — database (though exact counts were not specified). Top Jobs for Beginners are an unranked sampling of beginner work from home jobs that don't require training, uncommon equipment, or software to apply. Income range data originates from Glassdoor, job requirements come from ZipRecruiter, and the freelance rates for remote work with no experience are from The Balance.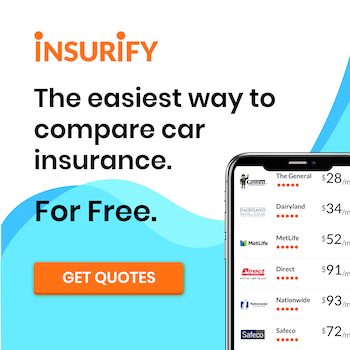 Highest Paying Work from Home Jobs
3. Client Services Director
Income range:

$76,000-$160,000

Projected job growth 2018-2028:

N/A

Requirements:

A

bachelor's degree & ~5 years of experience or an MBA & 1 year of experience
One of the highest paying jobs that you can do from the comfort of your home is that of a client services director. These professionals act as the bridge between companies and their clients — building relationships, setting budgets, and planning projects — and there's no reason that bridge can't be virtual.
2. Senior Software Engineer
Income range:

$94,000-$166,000

Projected job growth 2018-2028:

26% (for software developers as a whole)

Requirements:

BS in computer science and multiple years of experience
If a software engineer can't have a digital workplace, then no one can. Their entire workday is spent on a computer buried deep in lines of code. Whether that computer is located at Amazon's headquarters or in a home office doesn't make much of a difference as long as there's an internet connection. And with an average annual salary exceeding $90,000, that could certainly be one cushy home office.
1. Physician
Income range:

$119,000-$303,000

Projected job growth 2018-2028:

7%

Requirements:

MD
In recent weeks, social media has been flooded with images of healthcare providers putting their lives on the line to save patients in our nation's hospitals. However, telemedicine and the physicians that provide it are more critical now than ever for minor injuries and ailments. The world is adjusting to a new normal where we must maintain social distancing, even from our doctors, in order to help keep our communities healthy.
Fastest Growing Work From Home Jobs
3. Software Developer
Income range:

$58,000-$107,000

Projected job growth 2018-2028:

26%

Requirements:

BS in Computer Science
With over 61 percent of computer science graduates finding full-time employment in their field — compared to less than 45 percent for graduates as a whole — CS is becoming an increasingly rewarding course of study. This ample job market, combined with fast growth, and handsome salaries may make software development one of the best work from home jobs for college students when it comes time to decide on a career.
2. Speech-Language Pathologist
Income range:

$47,000-$84,000

Projected job growth 2018-2028:

27%

Requirements:

A master's degree, clinical hours, and a licensing exam
If you've wanted to combine a work-at-home career with bettering the lives of others, working as a remote speech-language pathologist could be the occupation for you. These professionals help treat sound production, speech fluency, and even swallowing impairments; either as their own small business or in conjunction with schools.
1. Information Security Analyst
Income range:

$53,000-$116,000

Projected job growth 2018-2028:

32%

Requirements:

BS in computer science or cybersecurity and several years of experience
'Information security analyst' is one of the fastest-growing and highest-paid jobs in the country. As an added perk, security analysts also provide some of the most important barriers protecting our privacy in the world of online finance, e-commerce, and social media.
Most Common Work From Home Jobs
3. Instructor
Income range:

$35,000-$90,000

Projected job growth 2018-2028:

5% (for education, training, and library occupations overall)

Requirements:

A bachelor's degree plus a teaching license for online accredited schools and at least a master's degree for online universities
Online education — be it in the form of tutoring, teaching, or even lecturing for a virtual university — constitutes some of the most ubiquitous remote job opportunities. While jobs in education as a whole are projected to grow five percent, post-secondary teaching positions are predicted to grow 11 percent from 2018-2028. As more and more students earn college degrees online, this is a field that's increasingly friendly for independent contractors and faculty looking to telecommute.
2. Engineer
Income range:

$51,000-$110,000

Projected job growth 2018-2028:

4% (for architecture and engineering overall)

Requirements:

A bachelor's degree from a program certified by the Accreditation Board for Engineering and Technology
Engineering is well-regarded as one of the most stable jobs a person can have, and it's also one of the most popular remote jobs. With both high demand and a high barrier of entry, you can enjoy job security without ever leaving the comfort of your home.
1. Accountant
Income range:

$38,000-$77,000

Projected job growth 2018-2028:

6% (for accountants and auditors overall)

Requirements:

A bachelor's degree in

finance, accounting, or business
Accounting is the most common occupation of all work-at-home jobs. What's more, a certified public account license isn't even required for many staff accounting positions, so there may be less training required than you'd expect to make your remote accounting dreams a reality.
Top Work From Home Jobs for Beginners
Website Tester
Payment:

Most companies pay $10 per website (avg 10-30 min to complete)

Projected job growth 2018-2028:

N/A

Requirements:

A webcam and microphone
Website testing is one of the top work from home jobs for those without prior experience. Website testers are paid to navigate domains and then give feedback on their user experience, typically in the form of a recorded video. With new websites launched every day, this is a good opportunity to look out for when browsing remote job listings on FlexJobs and Remote.co.
Transcriber
Income range:

$10-20 per hour

Projected job growth 2018-2028:

-3% (for medical transcriptionists alone)

Requirements:

Pass a screening test for English grammar, typing, and attention to detail
A successful transcriber must have two essential skills: the ability to listen and the ability to type. Beyond that, there are no barriers to prevent anyone from becoming a transcriber. This makes it one of the best entry-level work from home jobs for parents, students, or anyone else trying to make ends meet.
Survey Taker
Income range:

$1-$50 per survey

Projected job growth 2018-2028:

N/A

Requirements:

None
Who hasn't dreamed of being paid to give their opinions while sitting in bed in their pajamas? Luckily, plenty of survey-taking remote jobs exist, and they're not going anywhere. Modern consumer research is driven by big data, and the days of asking passersby to answer questions in the field are simply over.
More From WFHN-FM/FUN 107