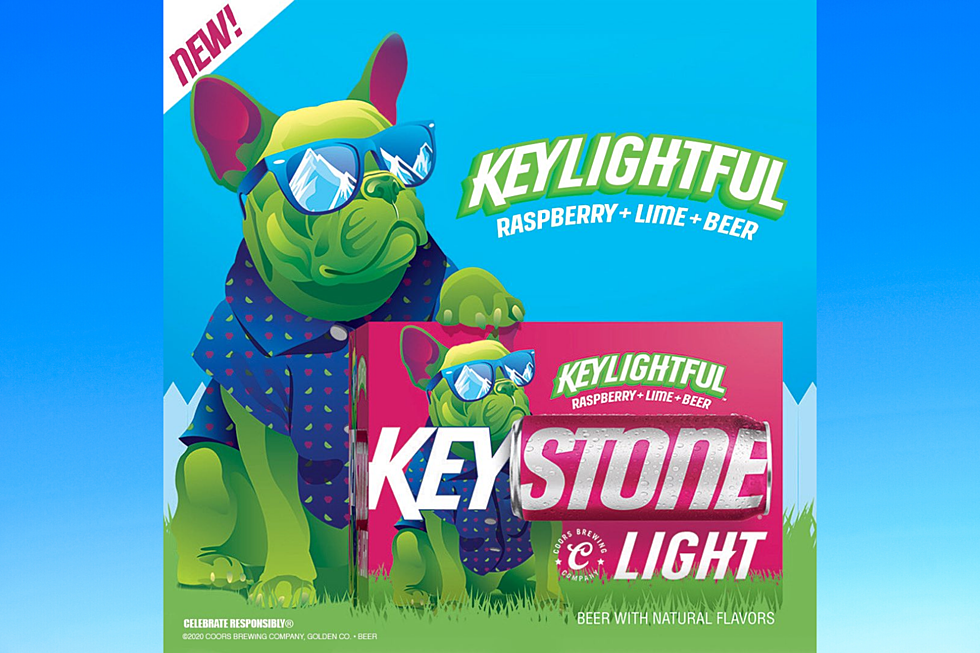 Your Dog Could Be the Next Mascot of Keystone Light
Twitter.com/Keystone Light
Do you think your dog has what it takes to be the next mascot for Keystone Light?
The popular beer company is holding a contest in which you can win up to $10,000. Not too shabby for someone who is a dog lover and a beer drinker.
To be completely honest, Keystone Light was my go-to in college for beer for the fact that it's sufficiently cheaper than most beers and has somewhat of a Coors Light taste.
The contest comes after Keystone announced its brand new neon green beer called "Keylightful." The new raspberry lime-flavored beer is set to become a huge hit this spring and summer.
It's not even summer yet and I'm already craving a few cans.
If you win, Keystone will give you $10,000. On top of that, your dog will appear on Keylightful cans for one whole year, while you will get a year's supply of Keylightful.
How you can win? It's very simple.
All you have to do is post a photo of your dog to Instagram. Include a caption on why your dog is the Dog of the Year. Make sure you tag @Keystonelight in the post and put the hashtags #searchforlilkeezy and #contest in the post.
You can also email lilbreezykeezy@keylightful.com and tell them why you want them to pick your dog in no more than 100 words.
So to all my canine friends who could use a free year's worth of beer, I wish you nothing but the best. Good luck.
Enter your number to get our free mobile app
More From WFHN-FM/FUN 107