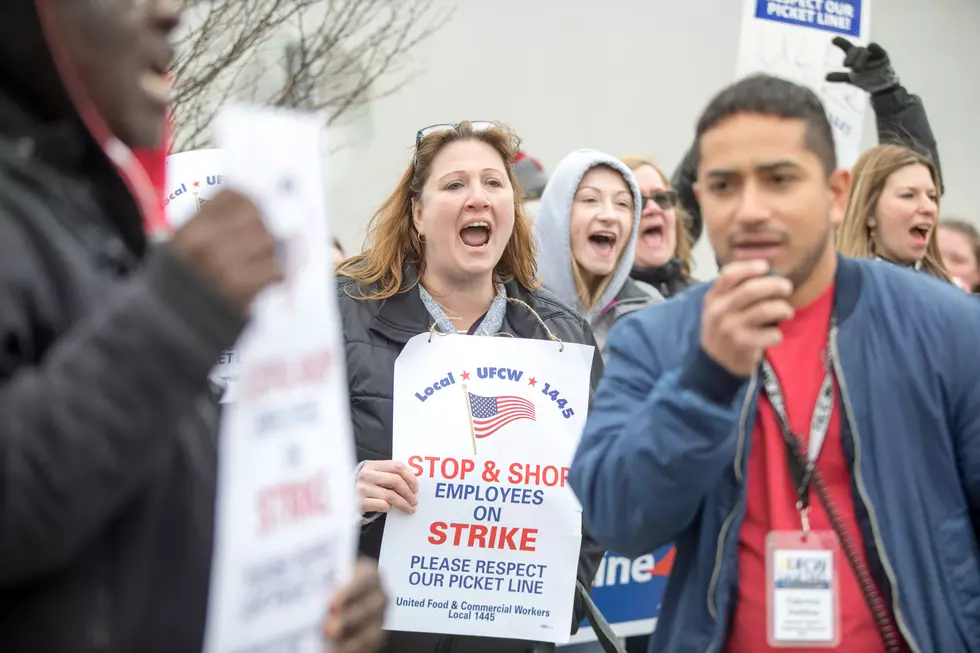 Would You Cross a Picket Line for Groceries?
Getty Images
Despite meetings yesterday in Providence, the stalemate between Stop & Shop and their current employees remains just a few degrees shy of a rapid boil.
A few observations about the Stop & Shop strike: I feel like this is a fairly new phenomenon for much of the general public here on the SouthCoast. Sure, we've seen strikes here before, but generally, it's with a non-retail entity, like Verizon. In the case of the previous Verizon strikes, there really was no reason or opportunity for members of the public to cross a picket line.
This strike with Stop & Shop is a different beast. This strike puts the public square in the middle of the battlefield, and some are catching crossfire. I know that there are people without transportation that have few options than to shop at whatever store is closest to them—whether it's a Stop & Shop or not. I know that there are some that are going inside of Stop & Shop to pick up prescriptions. There are segments of the population that don't have a choice.
Politically speaking, I'm about as conservative as one can get, particularly when it comes to issues of economics. When it comes to a strike, however, I could never even imagine crossing a picket line, not even for one second, under almost any circumstances.
It has amazed me the number of people that I talk to about the Stop & Shop strike that claim that they'd willingly cross the picket lines without concern. I'm not condemning these people by any stretch, they certainly have the right to do so. I'm simply surprised by the number of people I hear sharing that sentiment. I truly think it has a lot to do with a lack of life experience when it comes to strikes on the SouthCoast. They are pretty uncommon these days.
The closest thing the SouthCoast has seen to the current Stop & Shop strike was Market Basket's strike five years ago. Again, that was a different animal. While Market Basket has many stores across the state, they were essentially a stand-alone store in New Bedford during that strike. It pre-dated their Fall River location, and Market Basket simply wasn't ingrained into the SouthCoast culture in 2014. There were MANY other easy grocery options.
Additionally, the Market Basket strike seemed much less controversial. First of all, the workers were striking because of their deep love for their boss, not because of a bitter divide between corporate suits and employees. It was the exact opposite of what we're seeing in this current strike.
I also feel like this is the SouthCoast's first bitter strike to take place in the social media age. Strikers taking video and pictures and blasting people who cross the lines is a brand new twist to the protests.
More From WFHN-FM/FUN 107