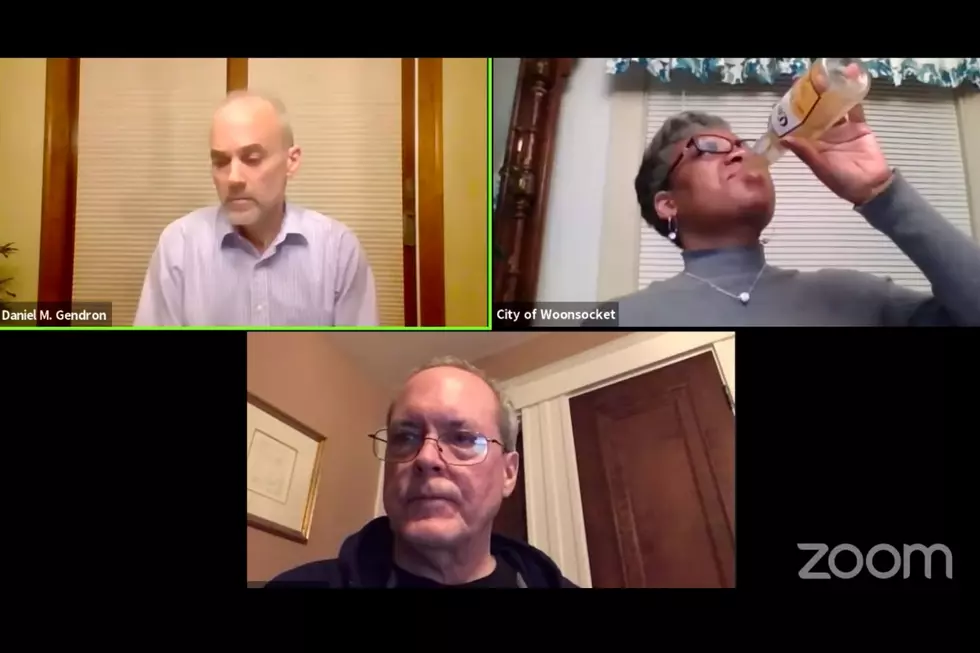 Woonsocket City Clerk Raises Glass During Council Meeting
City of Woonsocket, RI via Youtube
It appears that happy hour came early for the Woonsocket City Clerk, who decided to enjoy a beer during a city council meeting on Wednesday.
Christina Harmon raised some eyebrows when she took a sip of her adult beverage. Was this a poor decision on her part or are residents blowing this out of proportion? I'm leaning towards the latter.
NBC10 reports that "during a Woonsocket city council meeting Wednesday, City Clerk Christina Harmon was caught on video taking a drink of what appeared to be a beer. As she set the drink down, other councilors on the call paused, seeming confused."
This council meeting was being conducted over Zoom, with each city clerk tuning in from their respective homes. While Zoom meetings have consumed our lives for the past year, it's obvious that the merging of work life and home life has some gray areas. We continue to navigate the rights and wrongs of conducting meetings online, and for that reason, I think we need to give Harmon a break.
There are no explicit codes of conduct when it comes to meetings from home. Harmon is breaking zero laws by enjoying a beer from home. Some argue that it was a poor decision or that it "looks bad," but truthfully, that's open for opinion without any written guidelines.
I'm sure Harmon will think twice next time after the scrutiny she has received, but at the end of the day, the city council needs to provide a distinct code of conduct if they plan on punishing her in any way. We're all learning how to navigate the new normal together.
Harmon did not respond to a request for comment.
How to Make Portuguese Pineapple Malibu Mango Cocktails
More From WFHN-FM/FUN 107