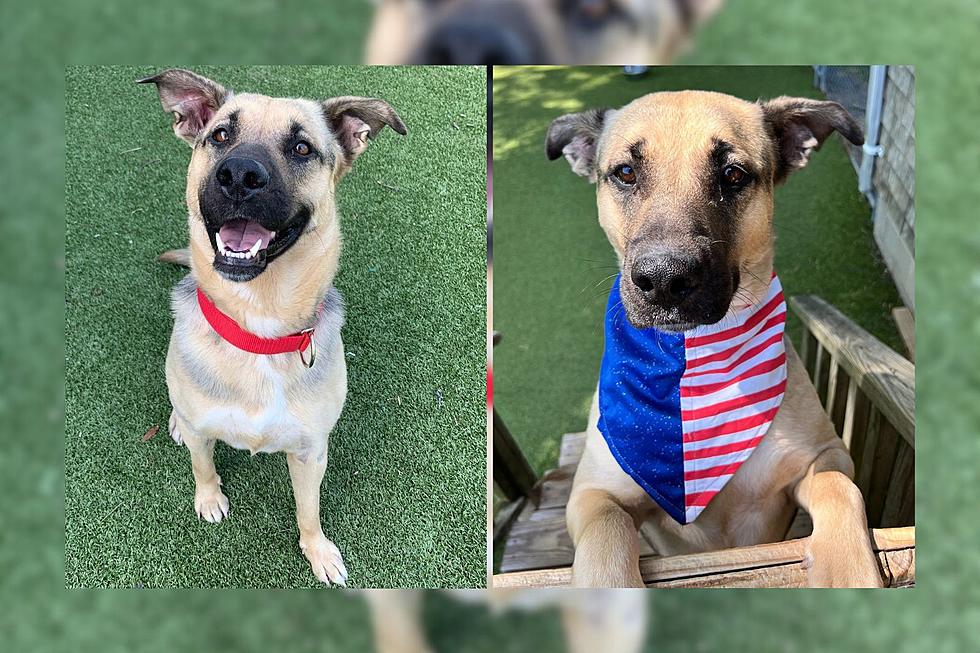 New Bedford German Shepherd Is a Lively Girl That Loves Belly Rubs [WET NOSE WEDNESDAY]
Lighthouse Animal Shelter
Happy Wet Nose Wednesday! It's time to find another beautiful animal the perfect forever family.
Hundreds of animals on the SouthCoast are up for adoption, waiting for places to call home. Thanks to the help of local shelters, Fun 107 gets the opportunity to share their stories.
Each week, we give one lucky animal the spotlight. This week, we head to New Bedford where a young German Shepherd is wagging her tail in anticipation.
Meet Pants, a 2-year-old, 67-pound shepherd with an infectious personality and a love for belly rubs.
"She likes stability and consistency," Lighthouse Animal Shelter in New Bedford said. "She's very intelligent, she walks well on a leash, and she knows how to sit and is ready to learn more."
Pants will need a little bit more training, but she'll pick it up fast with the right owner.
Pants loves to wrestle and chase around the other dogs. She does best with submissive male dogs, but she could thrive as the only dog in the home or could live with a compatible male dog. She has not been tested with cats.
Also, Pants is a huge fan of the doggie pool, so the shelter recommends bringing her home before the summer is over.
Does Pants sound like a good fit for you and your family?
Contact
Lighthouse Animal Shelter,
like
the shelter on Facebook, and schedule a play date today.
Pants cannot wait to meet you.
Lighthouse Animal Shelter
596 Hathaway Road, New Bedford, MA
New Bedford's Most Popular Dog Names for 2023
The numbers are in and these are the most popular pup names in all of New Bedford for 2022.
Is your pet's name on the list?
If SouthCoast Dogs Had a Dating App, It Would Look Something Like This
August 26 is International Dog Day, and it got me thinking. What if there was a way for dogs to connect with other dogs in the area to make new friends? Or maybe even find love? Twenty-six dogs living on the SouthCoast sent me their profile picture and bio. Let's see the eligible pups.
More From WFHN-FM/FUN 107