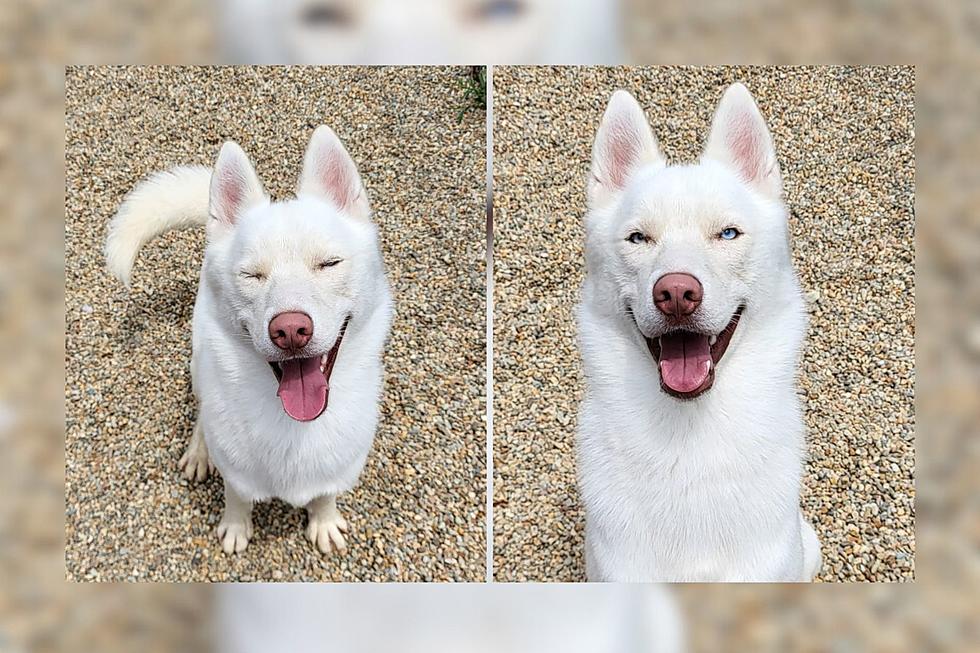 Fairhaven Husky Dreams of Playing Fetch with a Loving Forever Family [WET NOSE WEDNESDAY]
Fairhaven Animal Shelter
Happy Wet Nose Wednesday! Another week, another gorgeous animal to brag about.
There are hundreds of animals on the SouthCoast that are waiting for a place to call home. Every Wednesday, we share their stories in hopes of uniting a loving animal with the perfect family. With the help of local shelters, we spotlight one lucky pet each week, and this week, we head to Fairhaven where a young Husky is hoping to play with you.
Meet Kodiak. Kodiak is a 2-year-old husky who resides at Fairhaven Animal Control and Shelter and has the energy level of a puppy.
"He loves other dogs but would knock over a smaller dog," admitted the shelter.
Kodiak loves playing fetch and is extremely intelligent. Admittedly, he needs to learn a few manners, but his intelligence will make that learning curve easier to handle.
This good boy has a gorgeous white coat with stunning eyes. Show him love, and he'll be your best friend for life.
He has been cat tested, but suffered a "cat smack" during one of his meetings and never quite learned his lesson. Kodiak would be best suited in a home with no cats and other dogs of relative size to him.
Does Kodiak sound like a good fit for you and your family? Contact Fairhaven Animal Control and Shelter, like them on Facebook, and schedule a play date today.
Kodiak cannot wait to play with you.
Fairhaven Animal Control and Shelter
200 Bridge Street, Fairhaven, MA
(508) 979-4028
52 Sleepy SouthCoast Dogs That Will Make You Smile
SouthCoast "pet parents" share their slumbering fur babies for all to see.
If SouthCoast Dogs Had a Dating App, It Would Look Something Like This
August 26 is International Dog Day, and it got me thinking. What if there was a way for dogs to connect with other dogs in the area to make new friends? Or maybe even find love? Twenty-six dogs living on the SouthCoast sent me their profile picture and bio. Let's see the eligible pups.
More From WFHN-FM/FUN 107