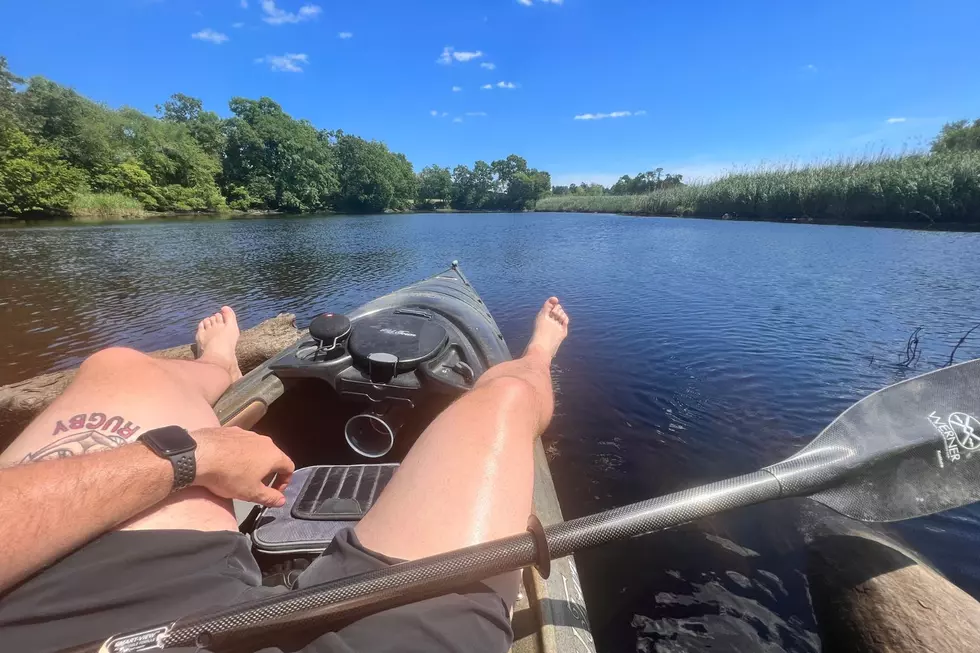 Westport's Natural Escape for Stress and Relaxation
Gazelle/TownsquareMedia
There's an inner voice inside of me that's telling me I'm getting old, yet I'm too stubborn to admit it. Hi, My name's Gazelle, and at the prime age of 34 years old, I'm starting to slow down, significantly.
I've finally reached the age point where I must swallow my pride and accept that I'm not 21-years-old-again. As much as I'd like to hit the football/rugby field as hard as I did in college, there's an inner being that's telling me to slow the hell down. Admittedly, I'm too proud to accept that I've piqued, yet I still pursue and challenge myself. Again, I'm stubborn, and I can't help it.
However, I've found peace within the Westport River and there's nothing that compares to it. Just today, alone, I've basked in the sun by an old log that kept me in place for the time being of my presence on the River. For hours I sat there and soaked in the sun's rays, all while taking in the simplicity of life.
There I was, sitting solo in a Kayak, my back to the wind- my chest to the sun.
It was therapeutic and replenishing, stressless and comforting, the ultimate getaway from home that was only mere miles away. Yes, I'm aware that I've floated along the same waterway for quite some time, but the Westport River re-centers me and reminds me of home.
So, forgive me for allowing my busybody self to pursue happiness because the Westport River is nothing less than a euphoric solution to recentering your life.
More From WFHN-FM/FUN 107