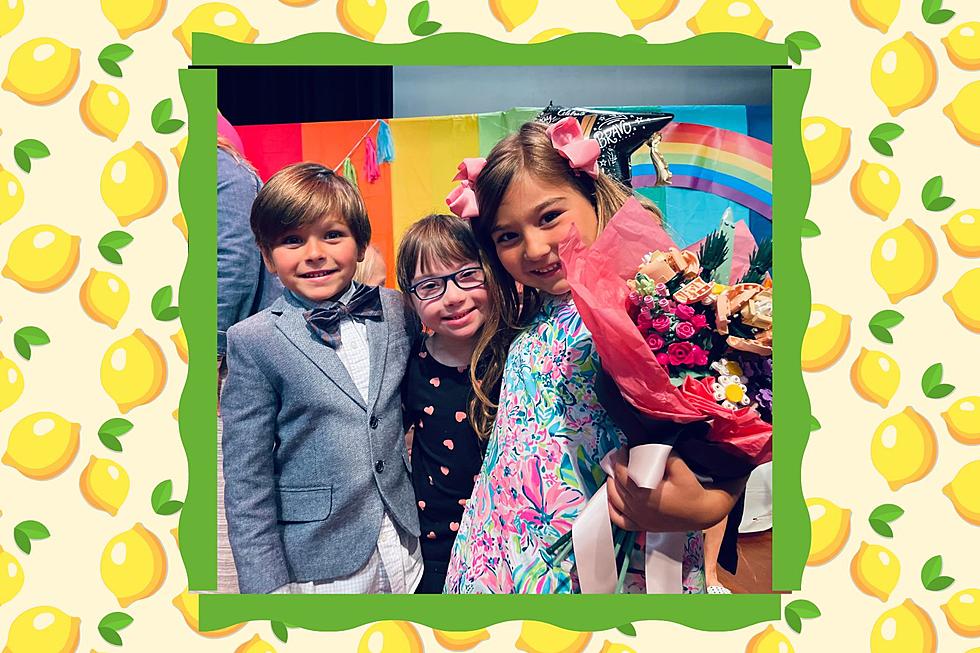 Westport Twins to Raise Money for Best Friend with Down Syndrome on Lemonade Day
Courtesy of Jane Collins
Lemonade Day is so much more than lemonade.
6-year-old twins from Westport, Greycen and Grant Pacheco, knew they wanted to be a part of BayCoast Bank's Lemonade Day, not only to learn about the value of money but to also raise awareness for one of their best friends, Mona.
Mona is 7 years old. She is nonverbal and has Down Syndrome, and she has formed a beautiful friendship with her classmates, Greycen and Grant. To show appreciation for their unique bond, Greycen and Grant will donate half of their lemonade stand earnings to Mona, allowing her to enroll in any activity she chooses.
"It was so awesome to me how (the twins) could be so genuine to her, even though she can just smile and laugh with them," said Greycen and Grant's mother, Jane Collins. "It makes me so happy to know how much they care about her."
Collins admits that she had to explain the process of sharing the lemonade stand profits to Greycen and Grant, a valuable learning curve of the Lemonade Day process.
"They thought they had to give up their tooth fairy money" laughed Colllins.
She explained to Greycen and Grant that through their efforts with their lemonade stand on June 24th, they would be earning hard-earned cash, and half of those profits would go to their best friend.
"Once they understood it, they were fully on board," she said.
This will be Greycen and Grant's very first time participating in Lemonade Day and they are pulling out all the stops. On June 24th, the twins will set up shop at Tipsy Seagull in Fall River, where they will be making flower arrangements, selling traditional lemonade, "fancy lemonade", blueberry lemon muffins, specialty donuts, and flowers.
Mona will also be at the lemonade stand, helping out her thoughtful friends.
"It's very touching," said Mona's dad, Jake Lopes. "As a parent, we always worry that having a child that's 'different' means they'll never have friends. That they'll never be able to participate in regular events like the other kids. Mona's classmates have never made her feel different. They've included her in everything they do. It truly warms my heart to know that there's still so much good in the world."
Do you have a child that would like to participate in Lemonade Day? There is still time to sign up. Register online to be a part of the 8th annual Lemonade Day SouthCoast.
See The Smiling Faces of Lemonade Day 2022
Children across SouthCoast participated in Lemonade Day 2022. Here are some shots of them at their lemonade stands on a hot summer day -- perfect weather for some refreshing homemade lemonade.
More From WFHN-FM/FUN 107