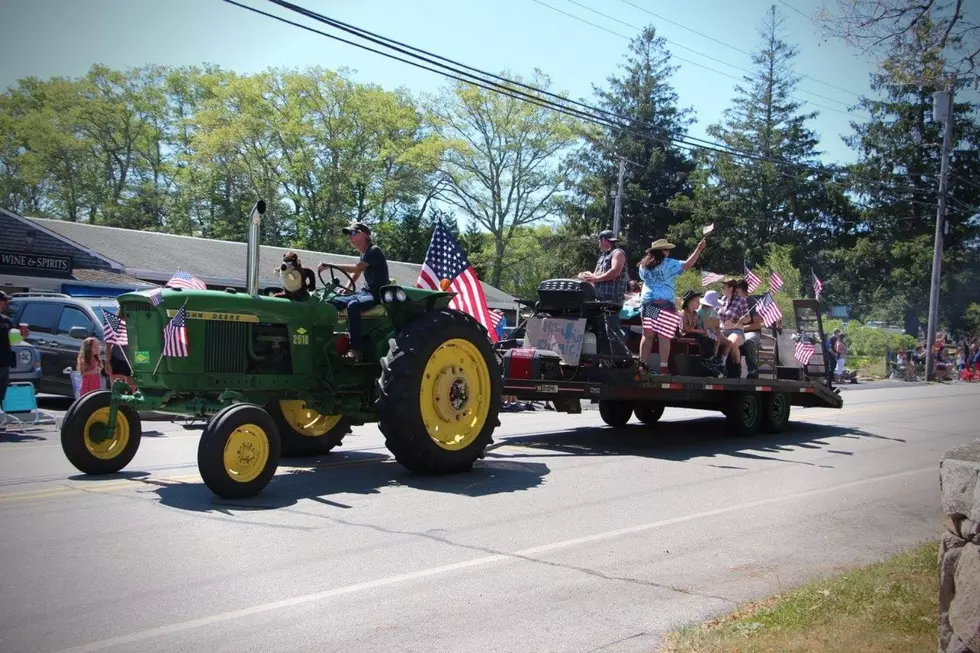 Westport's 2021 Fourth of July Parade to Be 'Bigger Than Ever'
Courtesy Westport Fourth of July Committee
It's been a long time coming, but the decision has been made and the Westport Fourth of July Parade has been given the green light.
The approval came last night by the Westport Fourth of July Parade Committee to hold the parade on July 5. The parade will kick off at 10 a.m. sharp at the corner of Hixbridge and Main Roads and will continue on the same route it has used for years.
Committee President David Palmer confirmed on Facebook Monday night immediately after he went before the Select Board to get permission to start planning the parade.
"It was unanimous and it's going to be bigger than ever," Palmer said. "I'm expecting a huge turnout, it's going to be a really good time."
Sadly, this will be last year for Palmer in his role as president, as he will be stepping down once this year's parade is finished.
"It's been 11 years after taking it over," Palmer said. "It's time for me to step down. It's a lot of work and especially this year since it's three months worth of planning. It's going to be a scramble to get it done."
Palmer said that over the past decade, it's been an honor serving the town, but he said it's time for new blood to take over. He encourages anyone to step up and even help out this year as an apprentice by his side during the planning process to get a taste of how much work is put into the Westport Fourth of July parade.
As always, there will be floats, fire trucks, police vehicles, hot rods and antique cars, and tractors that will be lined up one by one for a good old taste of nostalgia. Although it's only been a year since the last parade, it still feels like a lifetime and it's great to see the committee get the parade back to Westport once again.
How to Properly Fly an American Flag
When it comes to flying the American flag and showing proper etiquette and respect, it's best to follow the official U.S. Flag Code. Here are some tips for flying the stars and stripes, courtesy of USAGov.
The Weirdest Food Combinations That the SouthCoast Is Eating
We all love food here on the SouthCoast, but here are some weird food combinations that will leave you scratching your head.
More From WFHN-FM/FUN 107