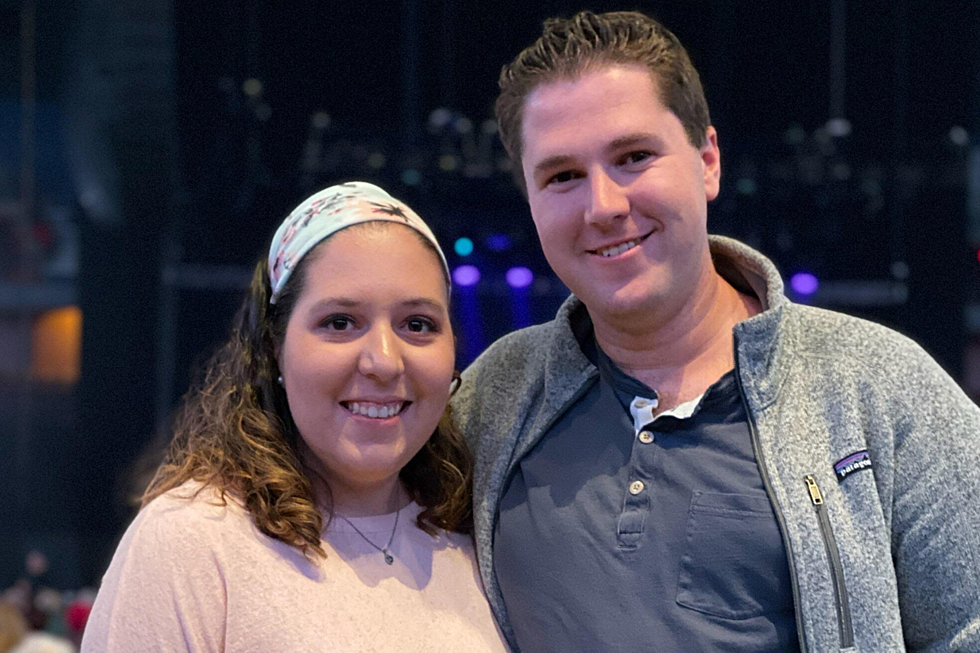 Westport Cancer Patient Will Meet Jonas Brothers
Townsquare Media
A wish has come true for a young Westport woman fighting cancer. After receiving one of her final chemotherapy treatments at Mass General this Sunday, she will cut across town to meet the Jonas Brothers.
Kim Abgrab found out in August that she had stage 4 brain cancer. For months, her oncologists at Mass General have been aggressively fighting the cancer with treatments of both radiation and chemotherapy.
The 23-year-old's boyfriend tells Fun 107 that when Kim found out about the cancer this summer, she was forced to cancel a couple of concerts that she was supposed to attend. She just wouldn't have the energy to travel to the shows and enjoy them when she got there. On top of that, the treatments would make her feel ill.
"She's had a very positive attitude through this awful experience so far," writes Cody Knight, "but nothing brightens up her face quite like hearing some of her favorite music like the Jonas Brothers, Taylor Swift, and Shawn Mendes."
As her treatments are starting to wrap up, Kim realized that she might have the energy and time to actually attend the Jonas Brothers concert this Sunday night. The only problem is that the tickets have been sold out for months. On top of the already high demand that any Jonas Brothers show brings, Sunday night's show has an added layer of excitement: the American Music Awards will air two Jonas Brothers songs live from Sunday night's Boston show. The high demand has made the concert tickets unattainable for many people who don't already have them, including Kim and Cody.
After finding out about Kim's story, The Rock and Fox Show decided to surprise her on Friday morning with some news she never expected to hear in a million years.
Enter your number to get our mobile branded app
More From WFHN-FM/FUN 107