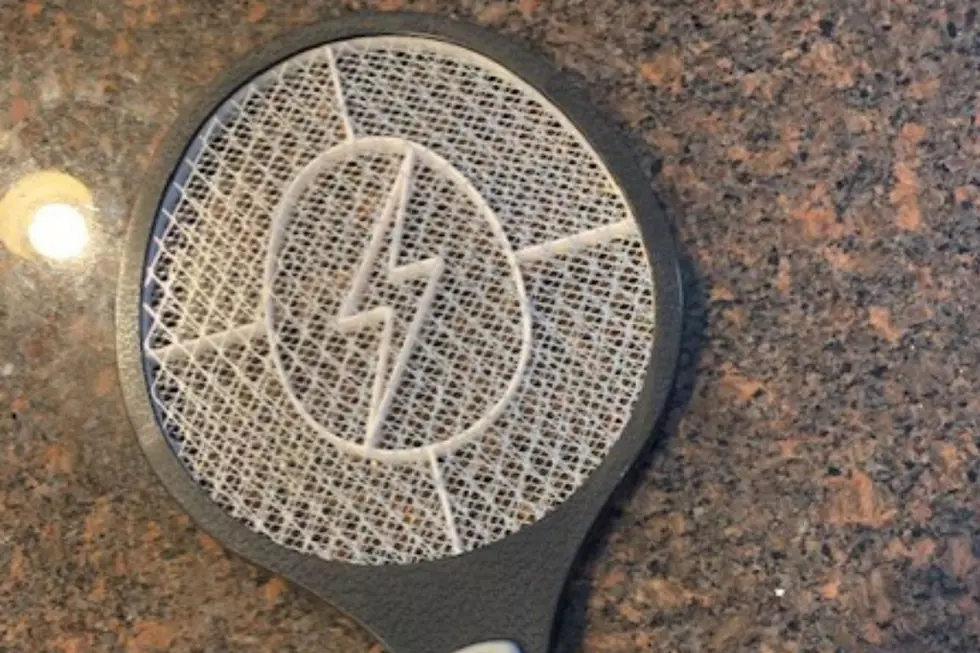 We Need to Talk About This Game-Changing Bug Zapper
Jackson Scott/Townsquare Media
Summers on the SouthCoast are the best but I could honestly do without all the bugs. I made a purchase that has become a total game-changer.
We have all seen the purple light bug zappers people put up in their yards. After a while, bugs totally outsmart that thing. But I had no idea this nifty little invention existed.
Here is the problem we have been having in my household: we have two dogs that love to get out in the backyard and run around. So while we are home, we leave the back door open, usually with the screen door closed as these pups have figured out how to slide it open on their own. But now we see flies coming into the house, and once they are in it's hard to get rid of them.
I went on Amazon, as most of us have been doing a lot of these past few months, and simply searched "bug zapper that's safe for inside use," and one of the top suggested items was an electric flyswatter shaped like a tennis racket. It runs on AA batteries.
This pretty inexpensive purchase has not only solved our fly problem but it's been a form of entertainment for all of us. It's probably horrible to admit that the actual act of killing flies (and other pesty insects) is entertaining, but it's now become a game to catch these things. The entire family gets in on it.
In case you don't have one of these things in your house here is what I'm talking about:
Trust me, it's worth every penny for the sheer entertainment alone.
KEEP LOOKING: See What 50 of America's Most 'Pupular' Dog Breeds Look Like as Puppies
Enter your number to get our free mobile app
More From WFHN-FM/FUN 107